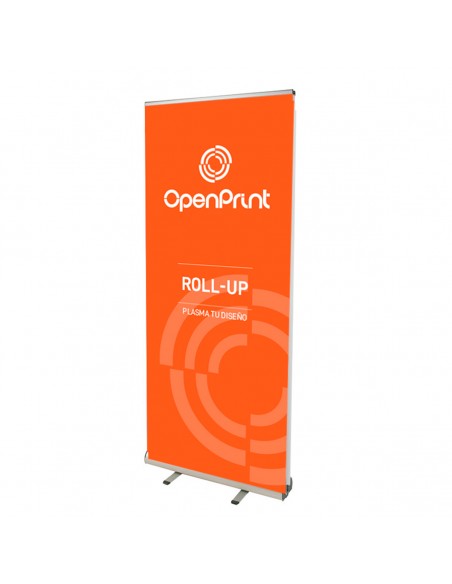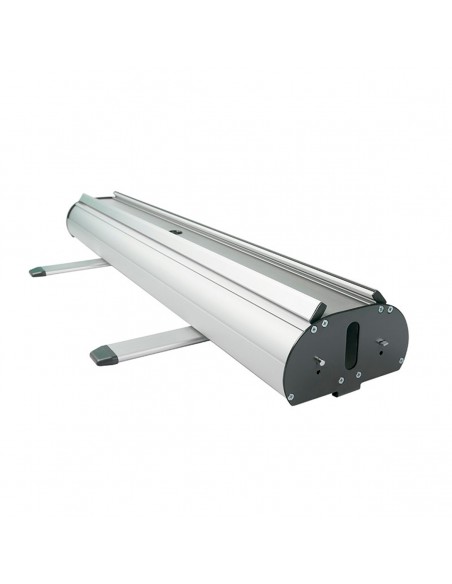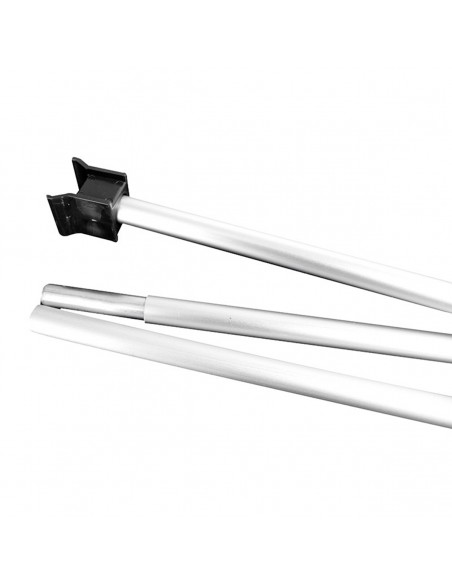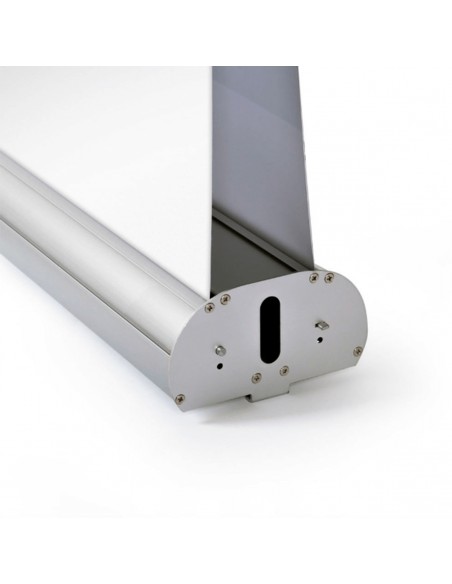 Discover the double-sided version of the well-known Roll Up advertising support and attract the eyes of the public from two directions at the same time, same support, double effect. Our double-sided printing textile canvas offers unbeatable visual quality while ensuring firmness and durability.
Double-sided roll-up printing service
The double-sided roll up is a very effective format to promote a business or brand. At OpenPrint we are specialists in printing this type of format and we are characterized by the following factors:
Displays are printed with maximum clarity and quality.
It is a unique and useful product that allows you to offer two visual designs in a single format. This type of printing helps to reduce costs and to recover the investment.
It is a very versatile product, since it can be adjusted in height and used in different spaces.
In addition, here are other characteristics of the roll-ups, which make them so recommended:
Its measurements are 850 x 2060 mm.
The exhibitor is roll-up, which facilitates its storage.
The bracket is made of aluminum, that is, it is very easy to assemble and disassemble.
Its universal rail is finished with safety caps to prevent displacement of the printed area.
The telescopic hybrid mast makes it easy to change the height of the image in seconds.
The feet are adjustable to promote stability.
Its structure is very resistant.
It includes a transport bag that allows you to take the product wherever it is needed.
In the same way, a series of considerations must be taken into account before sending the image to be printed to OpenPrint:
We receive any type of design, but professional printing margins must be taken into account. They are usually six centimeters in the lowest area to avoid distorting the image.
If you include text, it is advisable to add a margin of about four centimeters so that it does not stick to the sides.
We offer specific templates to make it easier to design and thus know what the final result will be.
What are the benefits of using double-sided roll ups in your business?
Nobody doubts that correctly promoting the products or services of a business is the first step towards success. Using a roll up has a number of advantages that are discussed below:
Its structure is perfect for daily use. Printing can be changed at any time to accommodate corresponding temporary offers.
It is a perfect medium to efficiently transmit specific information. At a glance, the client will know what your proposal consists of.
Thanks to the printing method used, the quality of the printing is extremely high. Likewise, the use of the most modern techniques avoids the smell of a freshly printed product by limiting the number of volatile organic components.
Its price is quite economical considering its durability.
It allows to highlight a specific part of the offer of a business and attract the attention of potential customers.
It adapts to any fair, sporting event, conference, congress or similar. It is only necessary to unfold the support, fix it and insert the corresponding image through the rails.
It can be used outside the business since the material on which it is printed withstands the action of external agents very well.
Despite the rise of technology, and the decline in investment, estimated at 77% in 2020, in marketing campaigns in cinemas and print media, roll-ups have withstood the crisis very well. Its size, efficiency and elegance are three of its most outstanding characteristics.
It is important to clarify that they can not only be used to capture a specific image, but also useful information for the client (telephone, email address, etc.) or the company's slogan.
The product does not go out of style. Only the fonts and designs have been renewed, but not its practical design.
Allows you to change the look of a business with surprising ease. Having printed the promotions for each time of the year, with the minimum effort you can turn a space into a place with offers for Halloween, Christmas, Valentine's Day, etc.
A double-sided roll up is an effective and safe option to advertise a business, even with the minimum financial investment. At OpenPrint we have a long experience in the design and printing of this type of product. Our customer service will assist you to resolve any type of doubt about this printing format. What are you waiting for to start attracting new customers and increasing your sales?