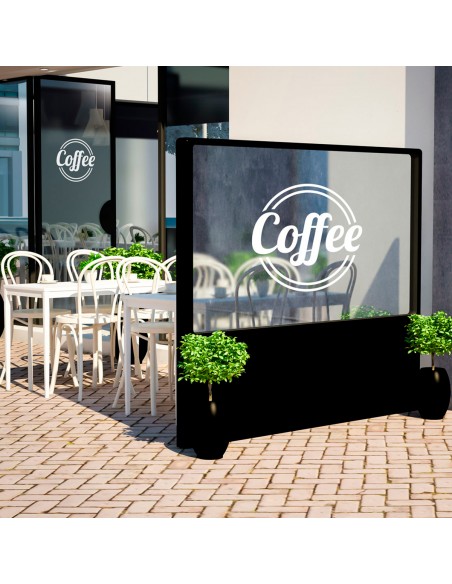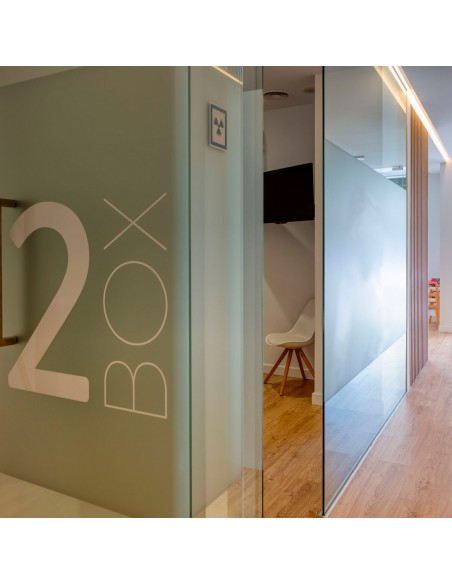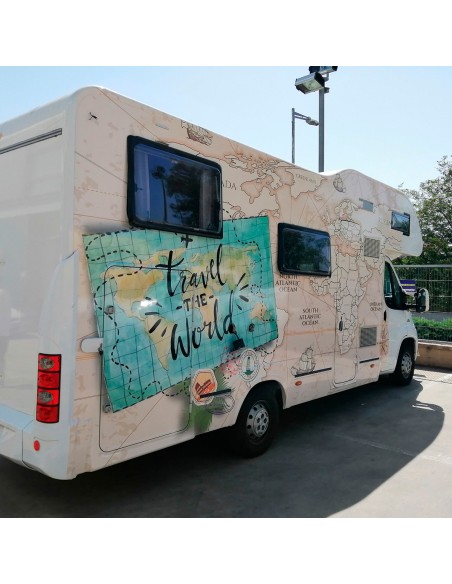 Print your monomeric vinyls with easy-to-apply white backing in Open Print and you will get the best quality as well as materials from leading brands. Decorate to your liking with total customization capacity and enhance your brand with incredible results.
Printing white adhesive vinyls
White adhesive vinyl has become one of the most demanded materials for decorating or advertising products on walls, this is mainly due to its great appeal, extensive durability, versatility, quality of construction and finishes, and of course, its prices. affordable.
If you want to decorate your business or advertise your products and services in an original way, white adhesive vinyls will be your great allies and in OpenPrint you can find them. We offer you a wide variety of customization options so that you can choose the characteristics of the design and format that you like the most and then we will print it on a high-quality white-based vinyl.
You just have to tell us what size you need the print and in a short time we will send it to the address you indicate. Ready, that's how easy it will be to renew the style and decoration of the walls of your premises or business.
What is our white vinyl printing service?
In OpenPrint you will find the best white vinyl printing service. To print your designs we use 4 mm vinyl with a matt, glossy surface or with a protective foil, as you wish. This vinyl has a transparent and permanent water-based adhesive, which guarantees it is easy to apply and remove, and it is also highly resistant to scratches, dust and humidity.
Our service consists of giving shape to your ideas through the printing of phrases, drawings, logos and images, of any color and size, on white adhesive sheets. For our prints we use inks of the highest quality, fast drying and free from annoying odors.
Benefits
What are the benefits of using custom white vinyls?
Before telling you where you can use our white vinyl prints, we will mention the main benefits of using this material to advertise your brand or decorate your business:
Affordable Price - Placing white base vinyl prints in a business is much more affordable than other signage and advertising materials.
Striking and interesting: printed vinyls are very striking and capture the public's attention immediately, if you want people to feel an interest in entering your business, placing adhesive vinyls is the best option.
Ideal for communicating temporary messages to the public: since these prints are affordable and very easy to place and remove, they are ideal for use on walls, doors or shop windows, messages according to the season or temporary announcements of promotions, discounts or new services
You don't need permission from the city council to post them: Unlike billboards, vinyl printed installations do not require permission from the city council.
They protect the premises and make it more private: in addition to advertising your brand, when you place printed vinyls on the door or window of your premises, you prevent the passage of sunlight and reduce the visibility into the business, this contributes to greater privacy, a very attractive feature for most customers.
Great durability and easy placement: the white vinyl that we use in OpenPrint for your designs, is flexible and of excellent quality, which makes it easy to place on smooth or oval surfaces and guarantees that it will remain adhered for a long time.
They are highly decorative: in addition to advertising your brand and giving the premises greater privacy, white printed vinyls are decorative and help enhance the aesthetics of your business.
Simple maintenance: Its cleaning is really easy, you just have to shake the dust from the surface and clean with a soft cloth that is damp.
Easy to remove: removing these white stickers is easy, you can choose between solvent products or heat application to remove them.
Applications
Where can you use OpenPrint white vinyls?
Now that you know the advantages of installing printed adhesive vinyls to advertise or decorate your premises, we will mention the main ways to use it:
Doors.
Showcases.
Windows.
Counters.
Label stands.
Label cars.
Decorate murals.
Elevator doors.
Decorate the point of sale.
To promote a specific product.
Create custom stickers or labels.
In signs of interior and exterior areas of the premises.
If you want to advertise your services, products or brand, with white adhesive vinyl prints, do not hesitate to contact us. We guarantee that we have a highly trained professional team in the area and all the latest technology equipment needed to print the design you want on adhesive vinyl. The result will exceed your expectations.