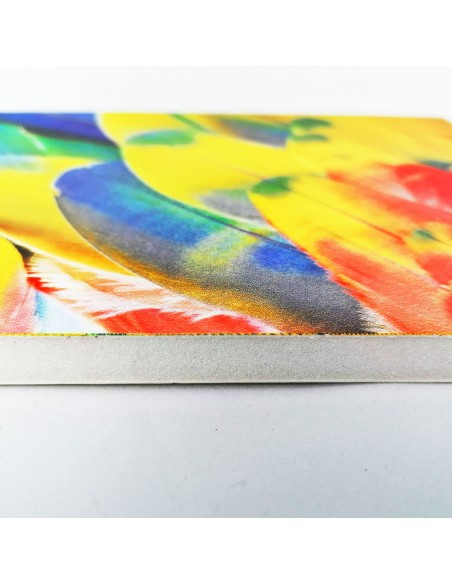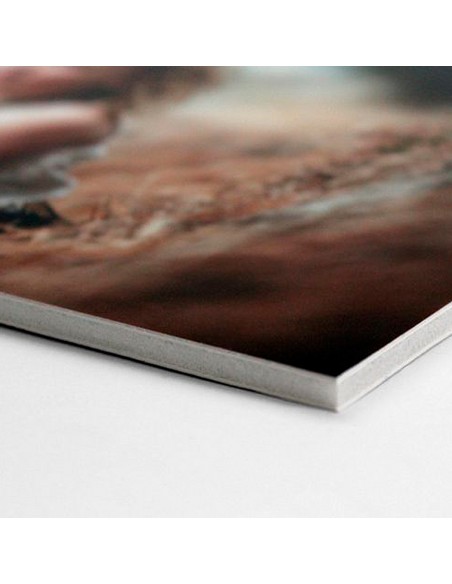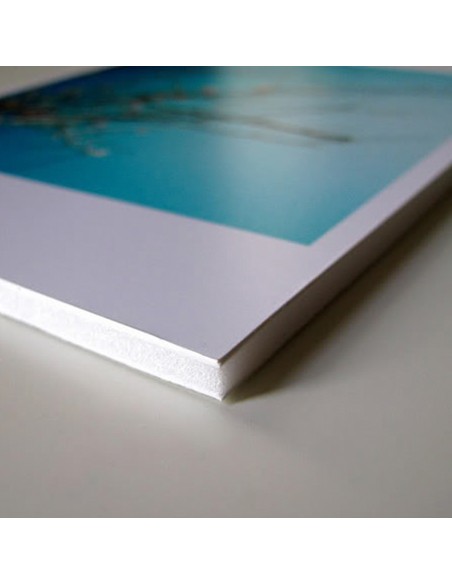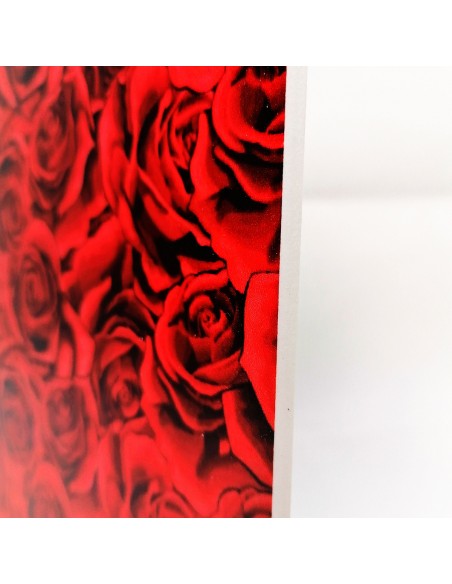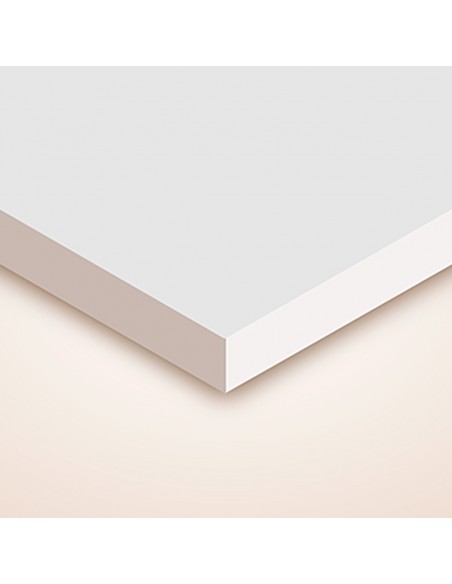 Choose the size you want the most and create a wide variety of products; print photos on foam board, banners, posters and much more. Get excellent quality and very economical. Foam Board printing is, without a doubt, your best option for business.
Approximate delivery time:
3
working days
Professional File Control
Select YES in Professional File Control so that our team can edit your designs as you prefer.
Printing on foam board or large format foam
Foamboard is an ideal material to print your photos or advertising posters as it has excellent performance and manages to cause a great impact on the public. It is stiffer than cardboard but is just as light, making it convenient to transport.
The foam board printing consists of a lightweight panel with a polystyrene foam core covered with laminated paper, the so-called foam. This material is ideal for indoor digital printing and graphic arts applications such as shop windows, signage, stands, among others. The quality of the images that have foam printing is unmatched.
The foam or foam board material is a rigid but light support. In OpenPrint you can find a perfect 10mm thick media in terms of hardness and weight. Select the width and height of the support at your convenience and in just one click, you're done. Printing on foam board has never been easier!
Advantages of printing foam board
Why choose foam board printing to promote your business?
Using foam or foam board printing offers you a series of advantages over other materials or other forms of support. If you still do not know what benefits printing on foam can promise you in OpenPrint, we present the following:
Rigidity and lightness. Foam is a very resistant material, more than conventional cardboard, but it still retains its lightness. It is a very easy to handle and transport support. So it becomes an inexpensive material.
Versatility. It can be used in any type of field, professional or personal. Ideal for your custom designs and decorative elements. Get the most out of the appearance of your company with your original designs.
Durability. Thanks to our excellent quality and its thickness of 10mm we manage to ensure a very long durability for your product.
Surface. The foam cardboard supports give you the possibility of creating a large surface where you can express the message of your business and be able to reach the maximum possible audience.
Why choose OpenPrint?
Features of OpenPrint's foam printing service
OpenPrint offers you the opportunity to freely print your advertising posters or photos on foam board. Thanks to our cutting-edge technologies and our team of experts, we assure you of the highest quality that can be achieved for your prints. All this always with the best prices on the market and adapting to your greatest wishes.
You can not find what you're looking for? Get in touch with us and explain your projects to us. At OpenPrint we will make them come true.