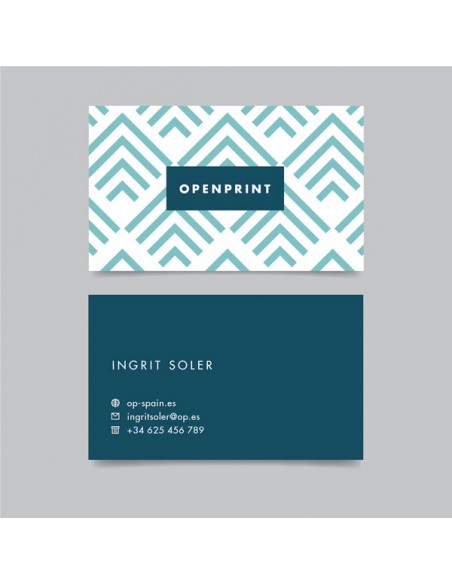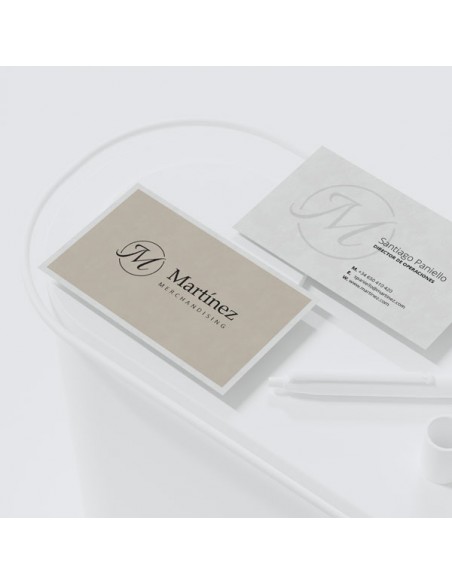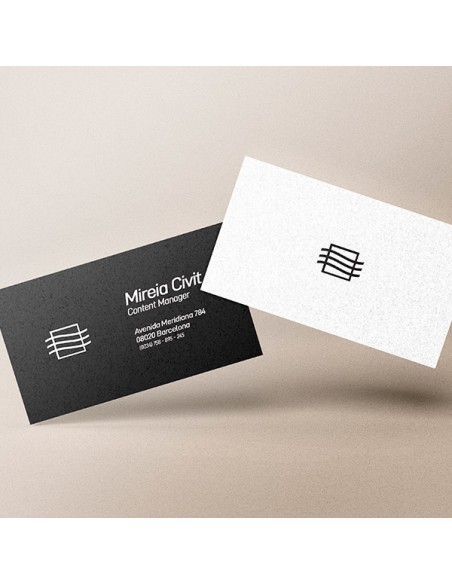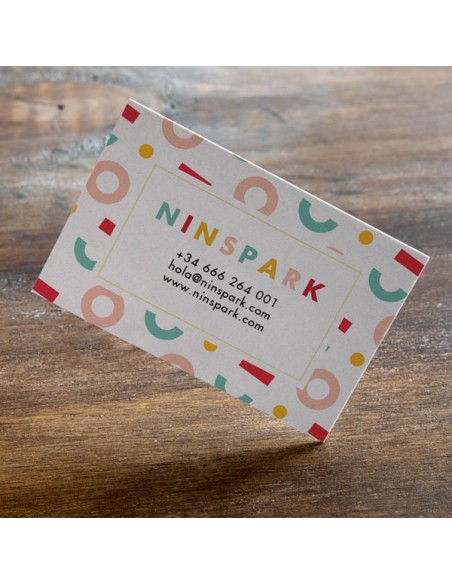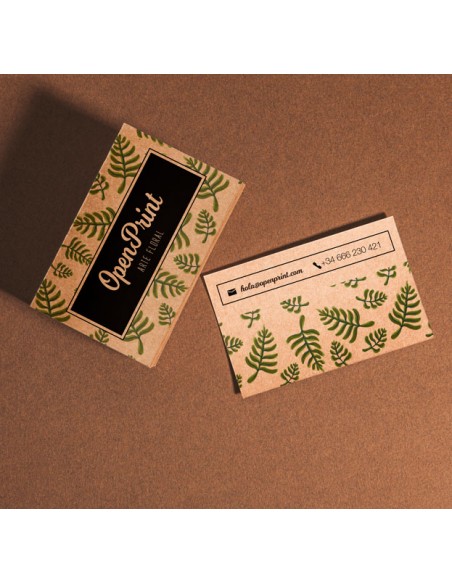 Make your public remember you thanks to our eye-catching cheap business cards. You will only have to upload your personalized design and just in a few days you will have the highest quality business cards in your hands. Available in two types of paper; coated paper with a matte or gloss finish, or Biotop paper, the most sustainable option. Our team proposes one of the most common measures; 85x55 mm, but we also offer you the option of choosing your custom size.
Business card printing services
At Open Print we offer you the best custom business cards at the best price. It has never been so easy. You have total freedom to create your design. Our best experts will be in charge of carrying out your project with the best qualities on the market and with great concern for the smallest detail.
We have years of experience in this sector and we can ensure optimal results with which you will be able to attract the attention of your customers. Our cheap and quality cards are very effective for any company or business and it only takes a few steps to create them.
At Open Print we are specialists in the printing of advertising cards, since we are very focused on getting our clients to obtain the desired results.
Therefore, Open Print is always committed to offering high quality standards as well as the sustainable treatment of its productions. That is why all our business cards are printed with top brand supports and environmentally friendly inks.
Types of business card paper
In order to give our clients a high degree of personalization, we offer three types of paper available to make business cards. The three types of paper selected offer a high level of quality and resistance to ensure the correct durability of the product.
Biotop
The most environmentally friendly paper option, Biotop paper. The business cards made with this type of paper provide elegance and a lot of character thanks to the matte finish of the material that is different from the rest. It is manufactured in a way that respects the environment, totally chlorine free (TCF) and without optical brighteners (OBAs). It has a grammage of 300gr.
Matte coated paper
This type of paper is characterized by being created by the union of one or more layers, which give it certain qualities. The characteristic that differentiates it from traditional paper is that it has a much smoother surface, which makes it easier to print and define details. To create business cards it is available in two weights; 300 gr and 350 gr.
Glossy coated paper
The gloss coated paper has the same characteristics as the previous one but with a glossy finish that gives your designs a more striking appearance. Both types of paper are of high quality, choose the one you like best. This also has two types of grammage; 300 gr and 350 gr.
Measurements for business cards
As we have already mentioned, we offer two possibilities of measurements for your personalized business cards:
Business card standard size
The most common dimensions for any business card are 85x55 mm, since it is the ideal measure for purses and / or wallets. They have the same size as any type of card, whether credit, restaurant ...
Custom size business card
We do not want to put limits on you and that is why, in addition, we also give you the possibility of indicating the personalized measurements you want for your cards. They have never made it so easy for you.
Finishing options for business cards
Our cards are made of paper, so with misuse and over time they can deteriorate. For this reason we have included a type of finish to reinforce the business cards and increase their resistance.
Laminate
Laminate is a type of finish that manages to protect business cards, so that they have a high durability. Select this option if you want your product to last a long time, just like the first day.
Why choose our online business card printing service?
Trusting our printing services will add value to your projects. This series of characteristics makes us a unique online store:
We print your business cards with the best printing quality and professional finishes, guaranteeing the success of your actions as well as their durability.

Our printers use internationally certified sustainable inks that add value to your brand image.

We offer shipments for your cards from 48 hours for Spain and from 72 hours for international shipments.

We only work with materials from the best international manufacturers to guarantee the highest quality.

You can get cheap business cards by making large quantities and thus be able to get the best possible value for money.
Remember that if you do not find what you are looking for, you can fill out our contact form and our customer service team will contact you to offer you a personalized service adapted to your needs.
OTHER PRODUCTS THAT MAY INTEREST YOU
If you are interested in buying business cards, you may also be interested in our personalized catalogs (link) perfect to deliver to your customers. In this way, you are sure to get their attention. You could also be interested in printing a leaflet (link) ideal for promoting a new product or service.