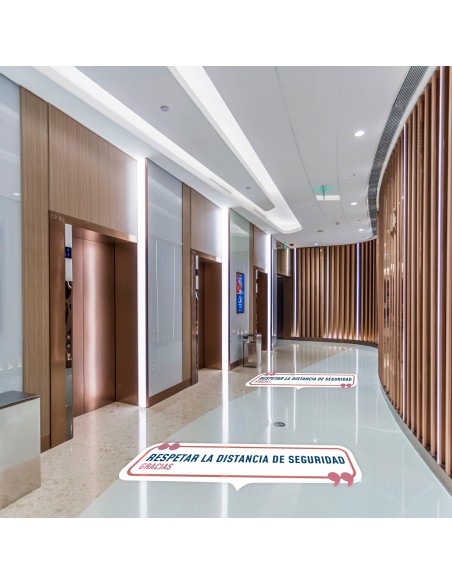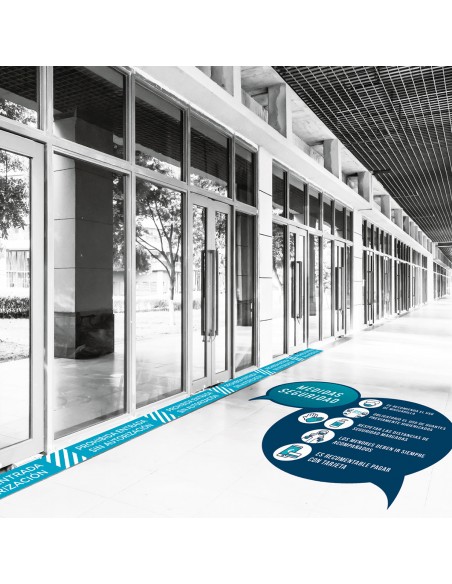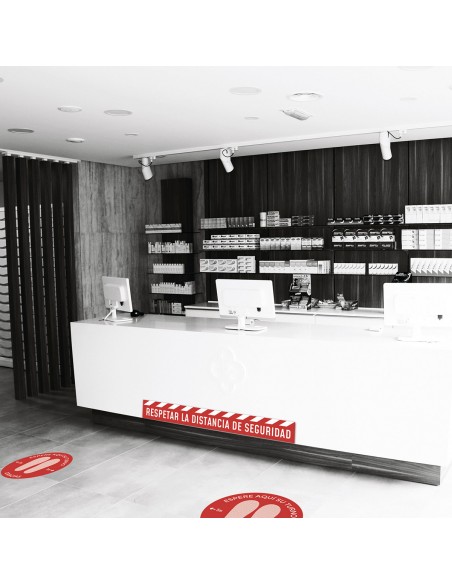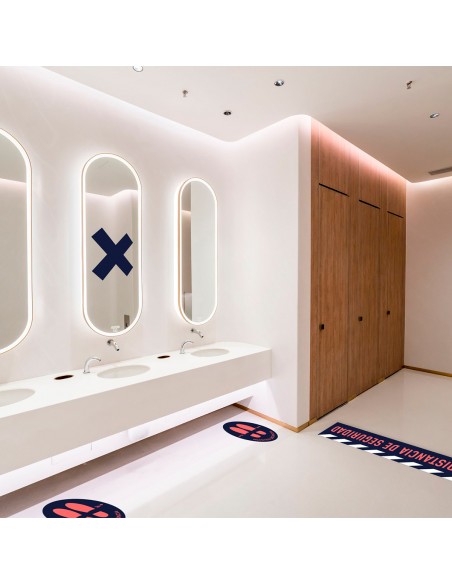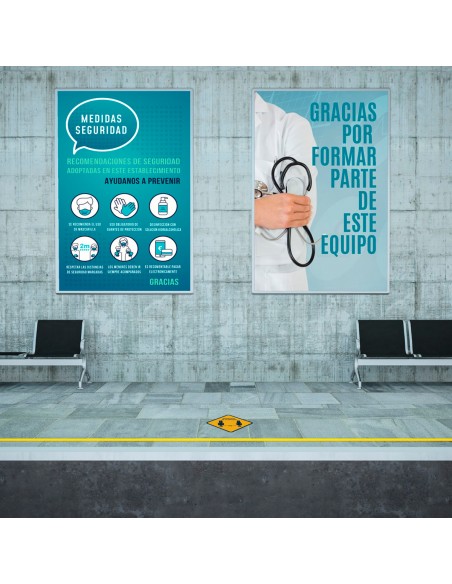 Customize the floors in your store thanks to our customizable floor stickers. Discover all the designs that you can create to decorate your business and buy it now in the easiest way possible. Quick, simple and easy to install!
Custom printing of floor vinyls
The surfaces where people walk are generally more complex to cover with decorative and advertising materials. For this reason, it is ideal to opt for products such as custom flooring vinyl, which offers high resistance to traffic and also provides spectacular colors and finishes.
This type of printed material is ideal for signage, advertising at the point of sale, information at bus or train stations, it is even perfect for decorating floors in offices and homes.
At OpenPrint we offer you prints with elegant finishes and with unmatched durability. We turn your decorative ideas and your advertising needs into excellent proposals that will add value to your business or warmth to your home. Our team of professionals are experts in graphic design and seek to achieve the best impression so that your floors look spectacular.
In our online store you will receive the best advice and customer service. We work with the most outstanding products on the market, with the latest technology in adherence and resistance to outdoor weather conditions. Custom flooring vinyl is printed in CMYK colors that will add vivid colors to your images and designs.
What is an adhesive vinyl for the floor?
They are special vinyls with a structure and thickness suitable for human traffic on their surface. In addition, this format will prevent the tips or edges from coming off the ground during prolonged use.
The adhesive vinyls to be placed on the floor can be printed according to the needs of the client, that is, it can be printed from small images for signs to large areas to cover large surfaces.
The vinyl cuts can be made in a circular, rectangular or with special cuts according to the shape of the images to be printed. In addition, you can request special cuts for advertising information, safety signs ... Your floors will be spectacular!
Our impressions are made on a monomeric vinyl for permanent use with a thickness of 100 microns, which is suitable for a great variety or types of impressions that include: solvent printing, with ecological solvents, with UV protection and latex. The maximum printing width of this vinyl is 1.52 m.
In cases where an adhesive vinyl with non-slip qualities is required, the use of laminated vinyls such as SandTex is recommended, which has a thickness of 80 microns and a non-slip texture. This product is recommended when you want to cover large areas of ground or when special conditions are required that provide safety in the transit of children and older adults. This type of vinyl is safe and inexpensive.
Applications
What are the uses of vinyl flooring?
Signs: It is useful to indicate places or routes where you should walk, for example, in bus or train stations. In places where it is necessary to control the flow of people, it can be used to demarcate areas and routes to customer service points. Vinyl signs are strong, they can be made to be used for short periods of time as well as they can be made to be used for a long time. If they are placed in the ground for a long time, they usually have a useful life of more than 6 months. The treatment for its adherence to the ground is also stronger and more resistant.
Information at the point of sale: in recent years one of the most effective marketing strategies has been to advertise directly on the floor of the point of sale. Either in front of the products or services that you want to promote or in strategic places where customers circulate more frequently within the store. The information provided can even be posted at the outlet of the store, reminding the customer before leaving about a special product or promotion that should not be missed.
Covering and customization of surfaces: when you have a special environment with fascinating colors and unique decorations, the floor must blend in harmoniously. Therefore, adhesive vinyl flooring has become a great option for customizing colors and images on the floor. These vinyls can be printed in the full range of colors allowed by the CMYK color palette, which are vivid colors that will highlight your personalized decorations. You can decorate your floors with camouflage designs, wood, sand, stones, water, vegetation and other personalized designs. The options are endless, you just have to choose a design that suits your decorative environment.
Room decoration: adhesive vinyl flooring is a product that is gaining more and more followers for decorating room surfaces. You can decorate these interior environments with beautiful classic wood designs. Even the room of the smallest of the house can have fantastic decorations of their favorite comic book characters or if they are baby rooms they can be printed in pastel colors and tender children's decorative motifs.