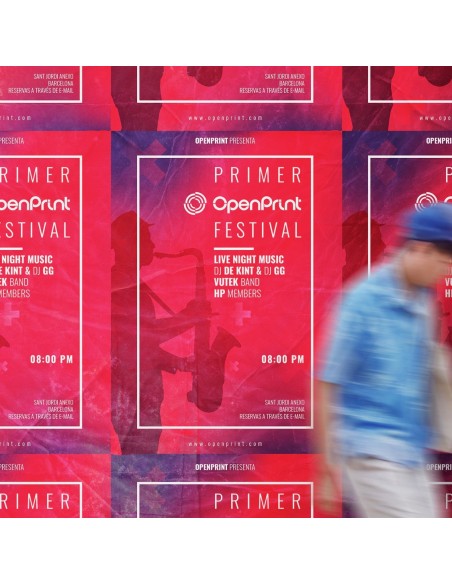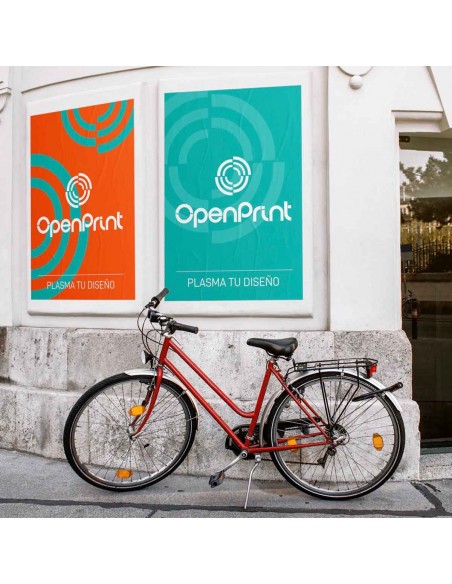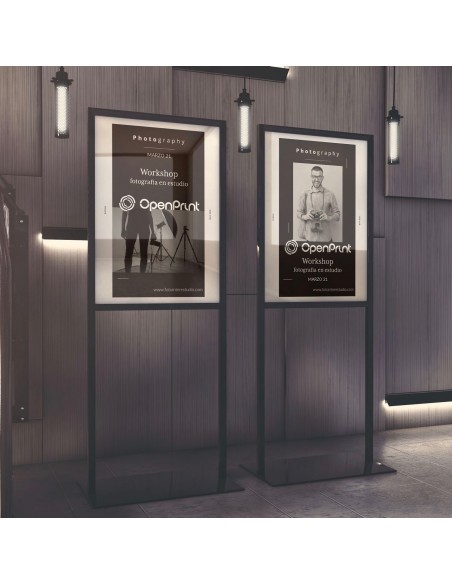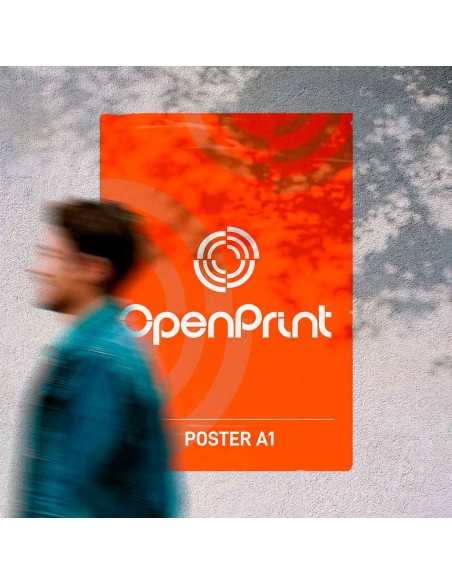 Get the attention of your customers with eye-catching advertising posters and give your business a voice. Guarantee the transmission of your message to your target audience. Print them with our advanced technology and our sustainable inks and stick them on the walls of your entire business. They are the perfect medium to complete your marketing campaign and to advertise new product launches, events or even new services.
Design it the way you like it according to your tastes and interests. We guarantee excellent image quality regardless of the size you want to choose. The best finish at the best price.
Approximate delivery time:
3
working days
Printing of personalized posters adapted to your project
Would you like to be able to print personalized posters to make your business visible? Here you can get them! Posters with excellent image quality and amazing finishes. With them you can give life to the walls of your company or why not? … Decorate any corner of your home. Creating a poster is very simple, you can do it in a few minutes.
How do you want it? You can choose between one with a frame or without a frame, the type of finish, the dimensions, the weight, the type of paper ... In addition, they are an ideal medium to advertise any product or service. With us you will get an unbeatable value for money.
With OpenPrint poster printing you can even attract new customers. You can customize them according to your tastes and interests, be it a product, event or service. They are a powerful advertising tool and with us your experience in their creation and printing will surely be unbeatable.
We use the latest technology in our facilities. We make the prints with UVI technology and in 4 colors, so that nothing is lost and there is a greater definition in the tones.
The photographic paper we use is of high quality because we want to offer you perfect finishes. You have the option to select the glossy or matte finish, as well as the standard or premium option. The support is coated and the paper weight is 225 gr for greater resistance. If you have any questions, you can contact us directly.
In addition, we are respectful with the environment and, therefore, we use certified and non-polluting inks. We believe that technology and the environment can go hand in hand.
What is a poster?
What is a custom poster?
A personalized poster is one that can help you promote your products or services. They are an excellent marketing tool for companies and freelancers. In them you can promote products, events, shows, offers or special promotions. In addition, the posters, thanks to their finishes and their sizes, adapt to different spaces and are very colorful.
With them, success is assured! Here are the standardized formats that you have available for printing your posters, although you also have an option to customize the measurements yourself. It is always advisable to select the appropriate print based on what you want to advertise and the space available to place it:
Poster A2 (42x59.4cm): efectivos a distancias cortas y cómodos de transportar.
Poster A1 (59.4x84.1cm): más visibles que los anteriores y muy fáciles de colocar.
Poster A0 (54.1x118.9cm): excelente herramienta de marketing por su gran tamaño.
Poster B2 (50x70cm): sus dimensiones son ideales tanto para interiores como exteriores.
Poster B1 (70x100cm): su amplio espacio permite la creatividad y una fácil visibilidad.
Poster B0 (100x140 cm): una de las medias más utilizadas para pósters publicitarios.
And best of all, you can choose the estimated delivery date yourself. Many times we contract printing services that do not allow us to choose a delivery date. Here you will not only get a high-quality poster, but also complete customization even on delivery.
How to create it?
How to create a custom poster Online in OpenPrint?
Creating a poster in OpenPrint will take no more than a few minutes. You just have to choose the format of your poster, that is, a personalized measure or one of the standard measures mentioned above. You must also select the orientation, do you prefer it to be vertical or horizontal? As well as choosing if you want a poster printed on one or two sides, since if you are going to place it in a shop window you will take advantage of the support itself for double advertising.
You will see that you can choose a wide variety of papers to achieve that texture and effect that you want. It is also important to choose a suitable weight, which is nothing more than the thickness of the paper. Do you want a laminated poster? Laminates are more durable, so if you want a poster to display for a long time, this would be a good option.
Once the selection is finished, you will be able to purchase the product in a few days, it will be cut to the final size and packed in special tubes so that it reaches you in perfect condition.