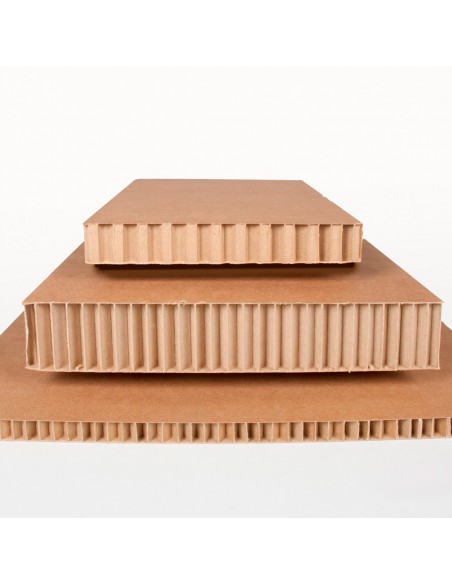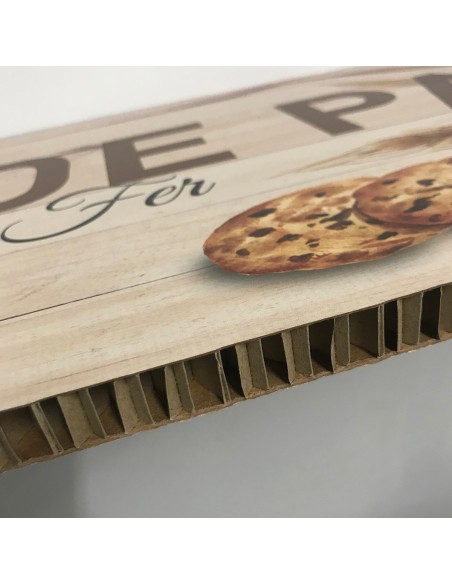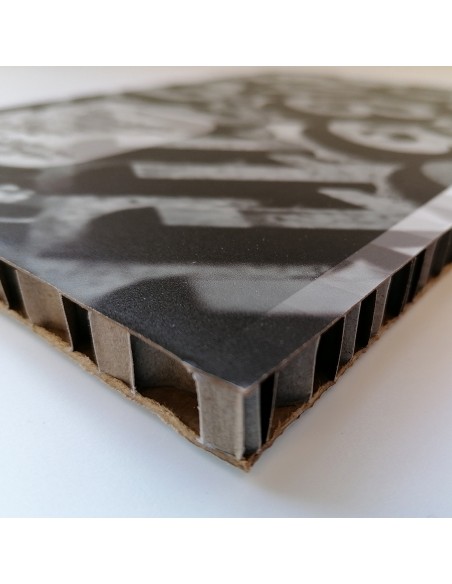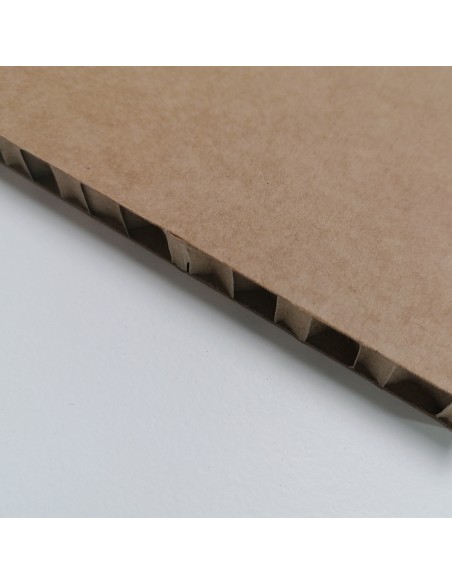 At Openprint we make it easy for you. Freely design and personalize your photos printed on honeycomb cardboard with the dimensions you want. It is a perfect support to improve the interior of your business.
Approximate delivery time:
3
working days
Professional File Control
Select YES in Professional File Control so that our team can edit your designs as you prefer.
Honeycomb cardboard printing
Cardboard printing is a medium that is becoming increasingly popular. There are many different types of cardboard printing. Honeycomb cardboard is, without a doubt, the best option. All its qualities will make your advertising posters, decorative posters or displays stand out from the rest of the competition.
Trust your trusted printer to create your best projects. Print with our support made of honeycomb cardboard and give added value to your advertising posters at the point of sale.
Our team, experts in digital printing, can assure you the best results on the market. We guarantee excellent image quality, always at the best price.
Open Print is always committed to offering high quality standards as well as the sustainable treatment of its productions. That is why we use honeycomb cardboard because it is a reusable material that is also printed with environmentally friendly inks.
Create your favorite display in just a few simple steps. Choose the size that best suits your needs and personalize it with your favorite photo or design. Without complications or limitations. What are you waiting for? The best cardboard print you will ever see. You will not regret it.
characteristics
What is honeycomb cardboard printing?
Honeycomb cardboard is a cardboard sandwich made from 100% recyclable paper, two heavyweight cardboard covers and a honeycomb interior. It is a type of material well known for its characteristics:
It is very light, since it is made of paper and has a hollow structure.
Even its lightness is a very resistant material thanks to the structure of the honeycomb.
It has an easy manipulation. It is simply manageable with simple cutting tools.
Is very cheap. It has the best value for money.
Thanks to its paper composition, it is an ecological, recyclable and biodegradable material.
It lasts from 1 to 5 years.
This type of cardboard offers a wide variety of design possibilities. These qualities make it an ideal alternative for direct digital printing. Today it is a very versatile support. It can serve as a structural element for PLV, for shop windows or even for decorative elements.
Advantages
What are the advantages of honeycomb board printing?
All the characteristics mentioned above make honeycomb cardboard an ideal support for different applications. Among the thousand options we highlight:
Visual communication elements
Ephemeral architecture
Window dressing
Retail sector: displays, exhibitors, posters ...
Events (edit)
Stands
In addition to all the applications it presents, it will make your business stand out from the competition. Using honeycomb cardboard adds value to your company. It is a material that manages to give a feeling of ecology, which is something that your clients value very much.
Are you still in doubt? Get in touch with us and we will help you decide which material is suitable for your projects.