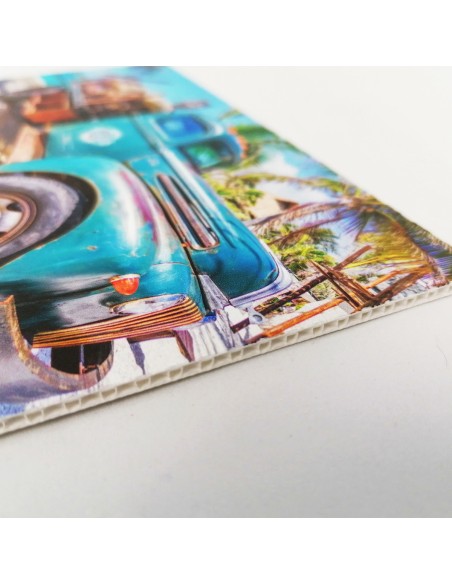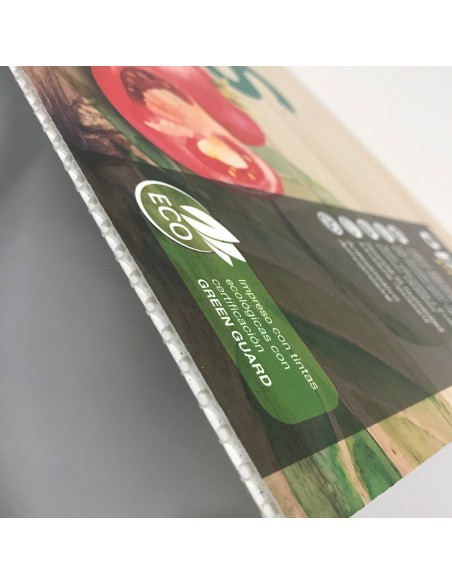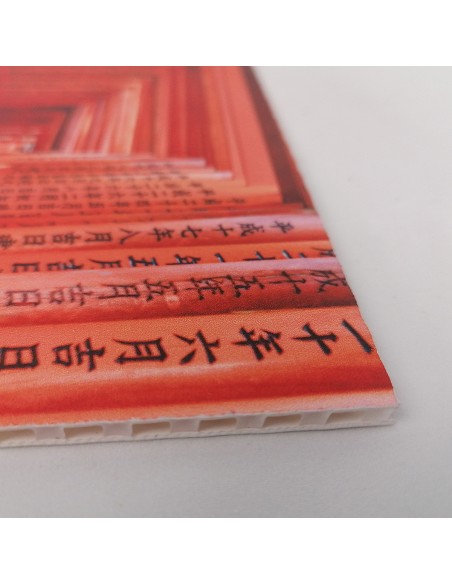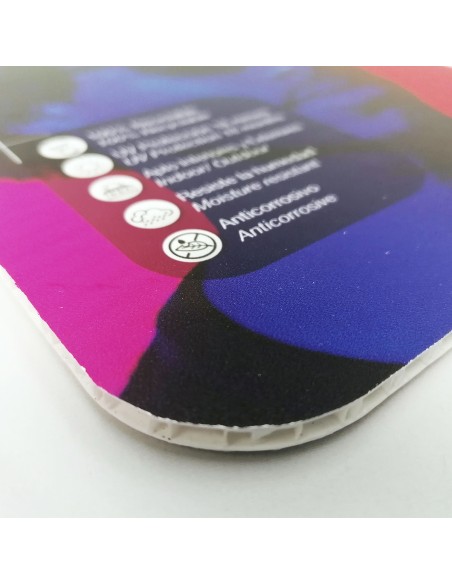 Polypropylene printing for your advertising posters. Our alveolar polypropylene sheets are a very resistant and light material. Customize the design in the simplest way possible and take advantage of your business.
Approximate delivery time:
3
working days
Professional File Control
Select YES in Professional File Control so that our team can edit your designs as you prefer.
Digital printing service on alveolar polypropylene
Digital printing with polypropylene is very easy with OpenPrint. Our team of experts has years of experience in the digital printing industry. Polypropylene signs are our specialty. Your trusted printer will be able to translate your ideas into reality and with the best value for money imaginable.
At OpenPrint we print your alveolar polypropylene posters with the best printing quality and professional finishes, guaranteeing the success of your actions as well as their durability.
Two simple steps; select the size and send the graphic design. In a matter of days OpenPrint will deliver your highest quality propylene posters wherever you want. They are especially the ideal support for outdoors, although it can have as many applications of use as you want.
In our company we respect the environment so our printers use internationally certified sustainable inks that will add value to your brand image.
Characteristics
What is our polypropylene printing service?
Printing on polypropylene has never been so simple. Choose the dimensions freely. You just have to tell us the measurements you want; base and height, and add your personalized design that will make your advertising posters the most original in the sector in which you operate.
Polypropylene is an element that is characterized by its lightness, resistance to weathering, rigidity and for being an opaque material. It is resistant to water, humidity, grease and chemical agents. Its surface finish makes cleaning very easy. It also has a very easy handling.
Although it is a material made of plastic, it is free of PVC, making it a totally reusable support and therefore respectful with the environment. For this reason, today, it is one of the most consumed plastics.
Advantages
What are the uses and benefits of polypropylene printing?
Due to its wide and diverse properties, cellular polypropylene becomes a versatile support. Today it has thousands of applications. At OpenPrint we want to give you a series of examples so that you let your imagination fly;
It is ideal for exhibitions or events, especially outdoors.
Ideal material for the creation of stands.
It can be very useful for model production.
It is widely used in photographic montages.
One of the best supports for rigid signage at points of sale.
Widely used in posters for real estate agencies ... since it generates details that very few plastic supports can achieve.
Apart from all its applications there are a series of advantages that you can take advantage of for your business. Polypropylene offers excellent durability, both indoors and outdoors, of about 3-5 years. This will make your billboards very efficient and effective.
Thanks to its lightness and rigidity, transportation will no longer be a problem, because it is resistant to shocks or damages that can occur during the journey. It can also be made in a wide variety of colors and shapes, making it a suitable component for decoration. Very original and colorful elements can be created.
If you are not clear about it, you just have to contact us and you will be assisted by our staff who will help and guide you throughout the process. What are you waiting for? Call now or send us an email.