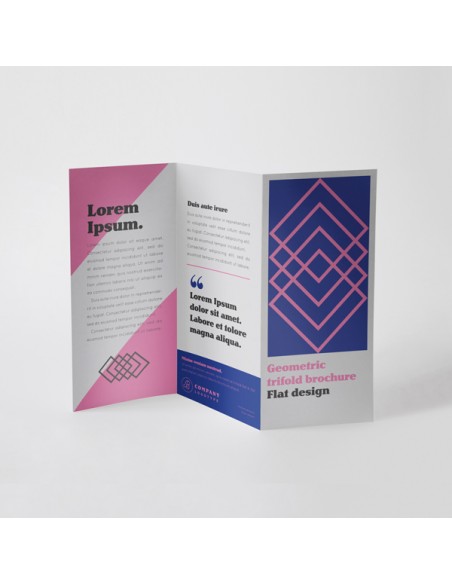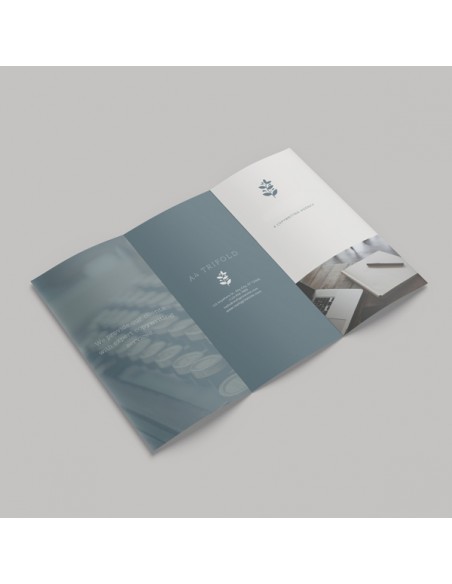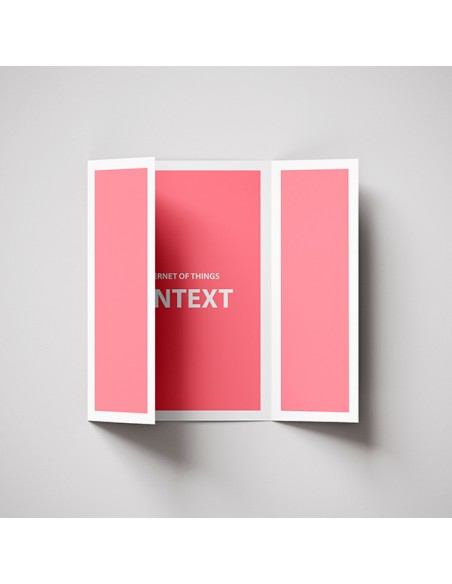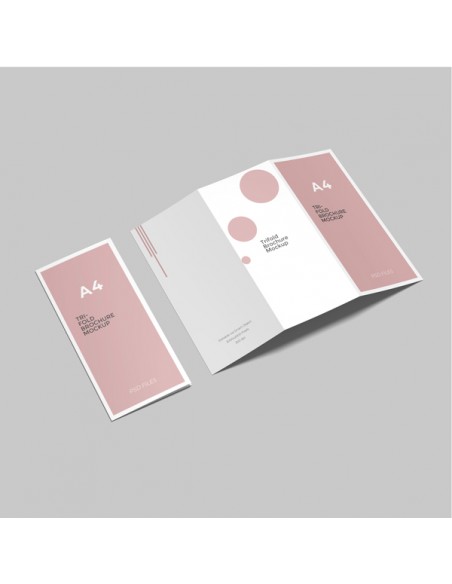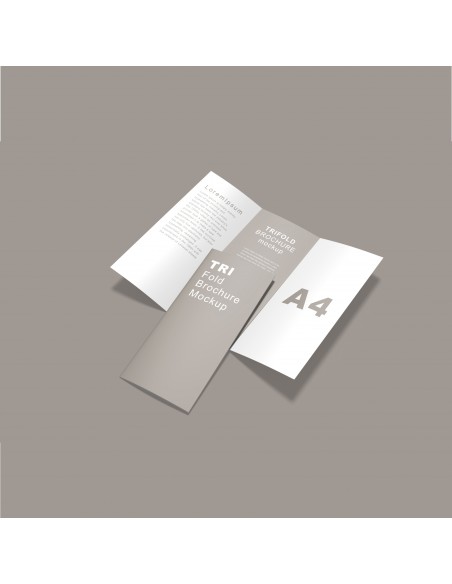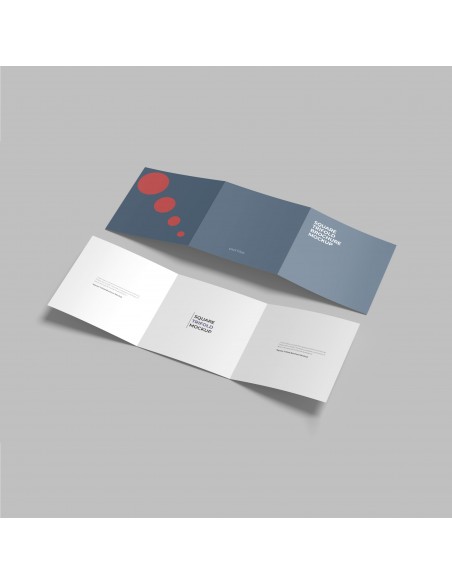 Our high-quality leaflets are one of the most effective tools for promoting new products or events. Customize your folded leaflets with your best design and get your message across quickly and cheaply. They are made of coated paper in a matte or glossy finish. We offer you three types of weights and a wide range of sizes and formats. ! Printing lealfets online cheap and with the best quality has never been so easy!
Online brochure printing service
Do you need to promote a new product? Any event to celebrate? Wait no more, advertising brochures are the best option for your business. An inexpensive and effective way to give voice to your message. Thanks to its peculiar 6-sided shape, folded leaflets manage to inform your target audience in a clear and concise way.
Folded leaflet printing can be used for any occasion as the design is fully customizable. They are very practical tools, thanks to their size, but they can cover a large amount of information. You can organize it as you like. It includes images, graphics, drawings, even maps or plans of a location.
Custom tri fold brochures formats
As we have already mentioned, we have at your disposal a large list of formats and measures so that you can print your tri fold brochures as freely as possible.
Vertical formats:
US 100x210mm 
A6
A5
A4
1/3 A3 
Horizontal formats:
A4 horizontal
A5 horizontal
Squared:
105x105 cm - 148x148 mm - 210x210 mm.
Types of papers
We believe that, due to its characteristics, the best choice for advertising our office leaflets is coated paper. Available in two types of finishes;
Matte coated paper
This type of paper is characterized by being created by the union of one or more layers, which give it certain qualities. The characteristic that differentiates it from traditional paper is that it has a much smoother surface, which makes it easier to print and define details.
Glossy coated paper
The gloss coated paper has the same characteristics as the previous one but with a glossy finish that gives your designs a more striking appearance. Both types of paper are of high quality, choose the one you like best.
Weights available for tri fold brochure printing
To make sure you find what you are looking for, we offer you three types of coated paper weights to meet all your possible needs;
Why choose triptych printing with Open Print?
We are a graphic arts company located in Barcelona made up of professionals who are experts in printing advertising brochures with the best quality and detail. Our state-of-the-art machinery offers better results than most online printers you can find.
Open Print only works with the best manufacturers of custom triptychs and guarantees perfect image quality as well as material durability of up to three years.
We use original manufacturer inks which are respectful with the environment and help improve your brand image while promoting sustainability in the market.
Therefore, if you print your brochures with Open Print, you will be acquiring materials of the highest quality and resistance at the same time that you contribute to the United Nations Sustainable Development Goals in terms of production and use of sustainable resources.
Other products that may interest you
If you have been interested in our folded leaflets, you may also be interested in flyers or advertising brochures (link), one of the most popular tools of the moment for promoting events, offers and much more.