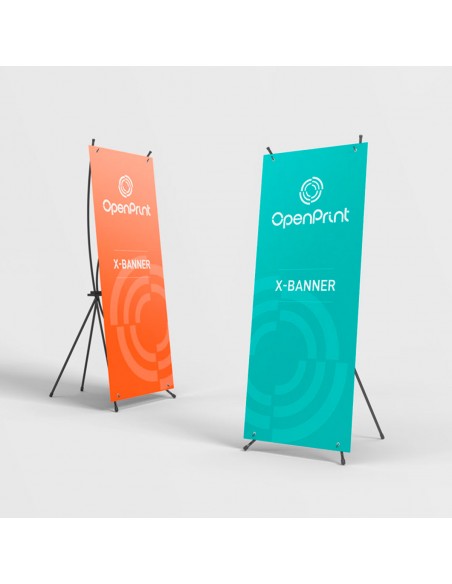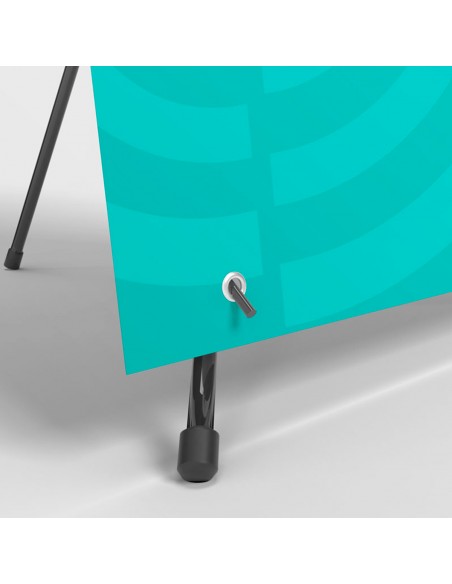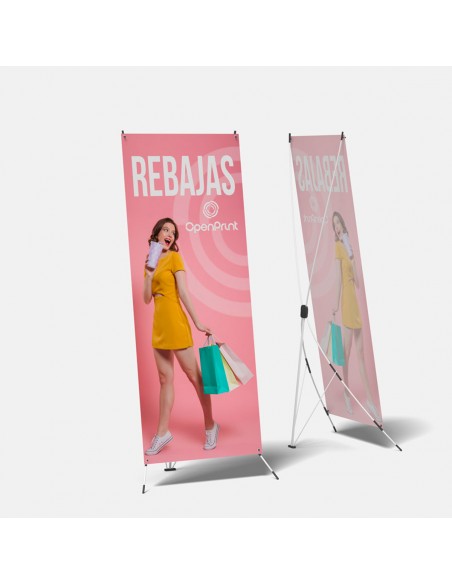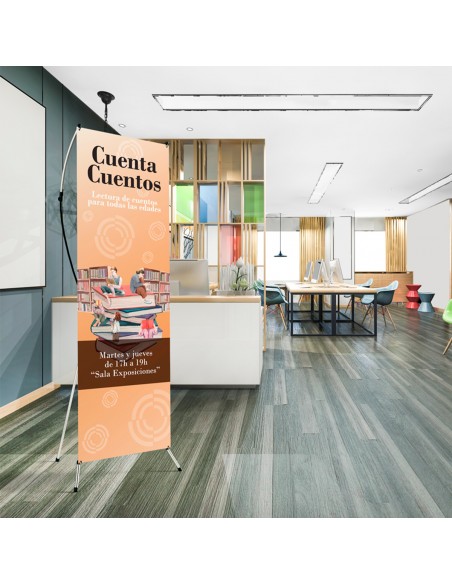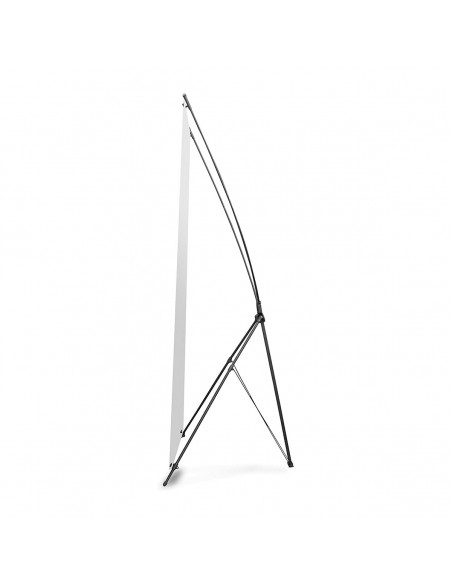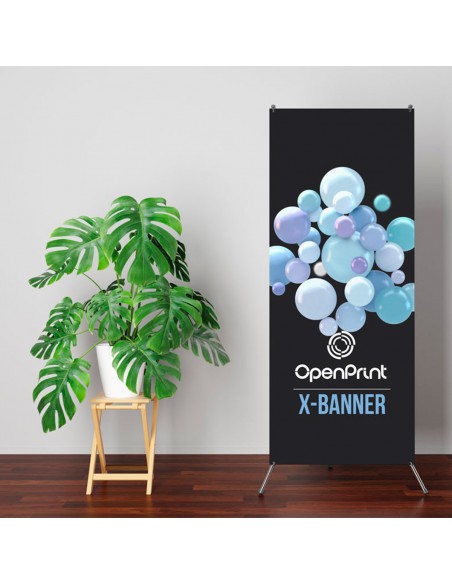 Bet on offline advertising with X Banners, one of the most economical and efficient marketing tools. X-Banners are successful graphic advertising elements that allow you to take your brand with you, to any event, quickly and easily. Create the design that most identifies your business line with our high quality reusable materials at a low cost.
Advertising banner printing service
Banners have always been the most demanded marketing tool by brands and businesses, because it is a very economical and efficient method.
For this reason, at OpenPrint we offer a high-quality x-banner printing and assembly service, with a great variety and different types of formats, so that the client hires the service that best suits their needs.
What is an x ​​banner?
It is a visual advertising tool that seeks to attract the attention of potential customers. This makes X-Banners a highly demanded advertising method, due to their lightness and easy handling. Its simple structure facilitates its assembly and disassembly because its polyester sheet or PVC canvas can be unfolded from the rest of the structure.