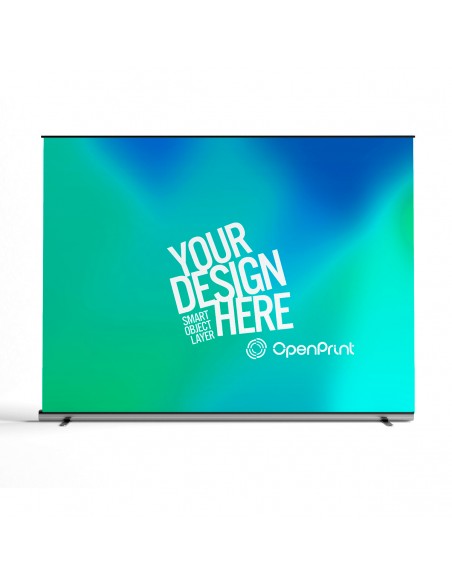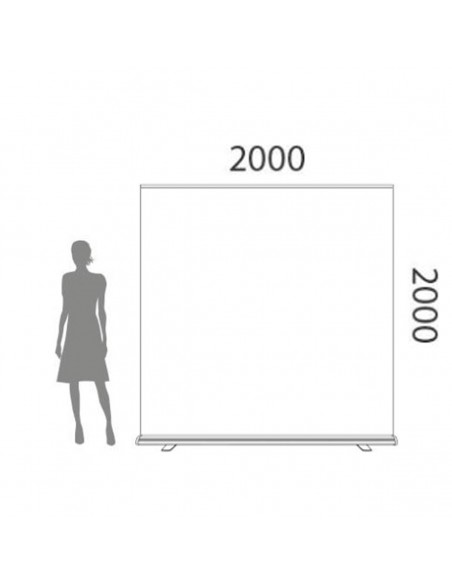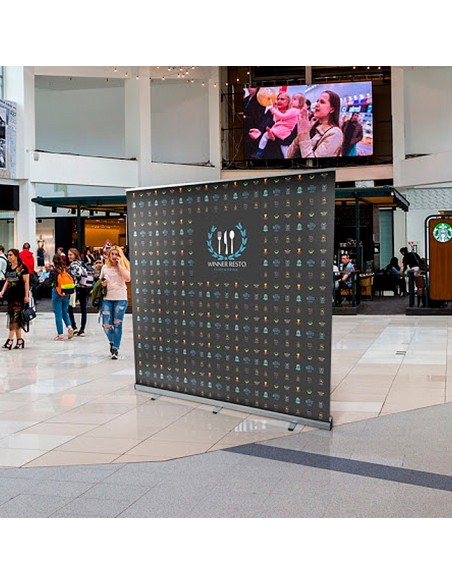 If what you want is to attract people, bring personality and exclusivity whether it be in a business event, advertising or a birthday, a personalized photocall is what you are looking for. It is a very visual tool that helps you achieve the success you need in your event. At OpenPrint we have extensive experience applying the latest techniques, advising our clients and always adjusting the final price as much as possible.
Custom photocall printing
The personalized photocall is one of the most used resources in events. Being very visual brings a touch of grace to social gatherings.
The term, as its name suggests, comes from the union of the English word "photo" (photography) and "call" (call), being a promotional element that invites us to take pictures.
Currently, any public event that wants to be successful must have a photocall, since it transmits energy and joy with its message and colors. Whether for an advertising meeting, for a business or sporting event, a wedding, a birthday or a communion, this format brings personality and exclusivity.
If you want advice on the types of existing photocall and know which one best suits your needs, count on us.
The photocall is printed on 510 gram PVC Frontlit canvas with great resistance and flexibility. It is ductile and robust material of the first quality. We perform the four-color process on one or two sides, at the request of the clients. All in a sturdy, telescopic aluminum frame that stands firmly.
We offer you a professional, responsible and fast service. Our priority is the satisfaction of our clients and their comfort. We include all shipping packaging for easy handling and hassle-free transport. You will receive it unassembled, but with very simple instructions for use. In several steps you will have it ready.
We know that it is a versatile accessory that can be used for many occasions. OpenPrint photocalls last over time due to their high quality and also offer you different types of designs. You can contact our staff to talk about your needs. Looking for a serious look? Maybe something more fun and colorful? Or something in between? We advise you.
What benefits does a custom photocall bring to your events?
It is an essential tool in all kinds of events. Today, a relevant act cannot be conceived without it. We just have to ask ourselves what is the reason for the event, what we want to convey and what are the characteristics of our audience. Next we will see the benefits of having one:
It can be used to establish the arrival area, where guests can take photos and show off their best clothes, or as an element to distribute the space and order the flow of people.
It is a place where many people will want to take a picture and post it on social networks. As a marketing element, it conveys our brand identity. Currently, the photocalls have been accompanying the mythical red carpets or passageways to the event in question. Among its uses is also that of a "press area" for communication events for the public. There are designs specially created for social networks. One of the most requested is the Instagram or Facebook frame, which is very fun at parties.
At OpenPrint we advise you on everything related to design because we offer you professional services, of the highest quality, and that also help you to energize your event.
It can be an interesting way to get the attention of your business's advertisers and / or partners. You can offer them a visible place in the photocall and thus finance part of the event.