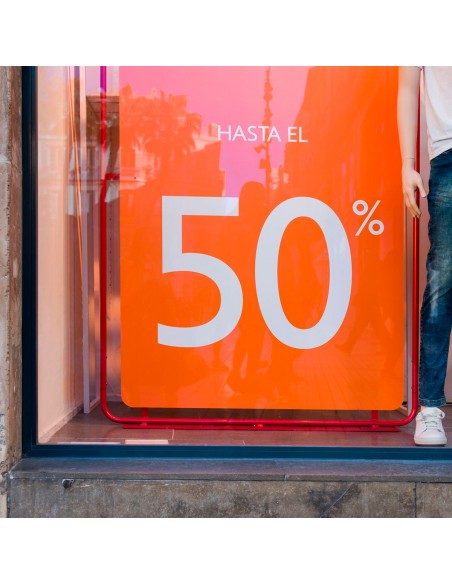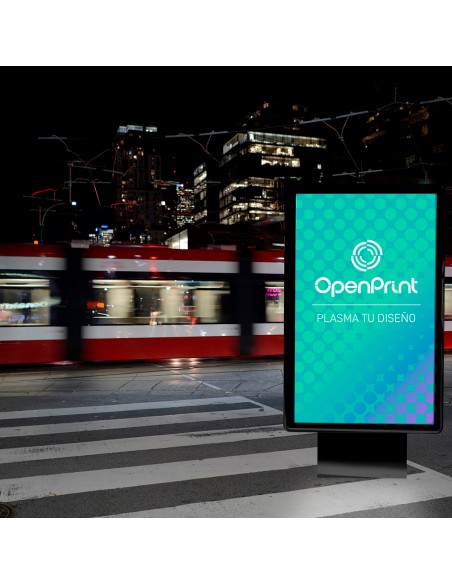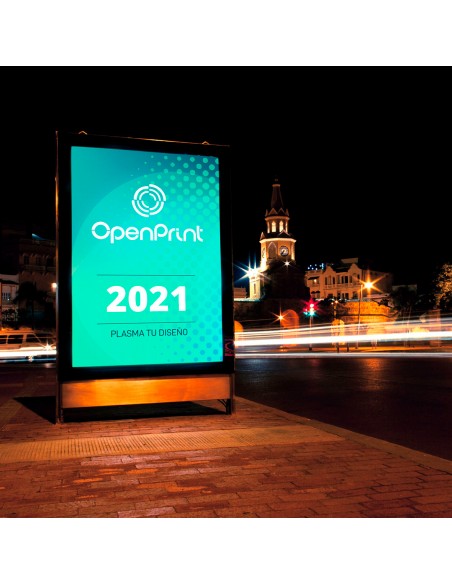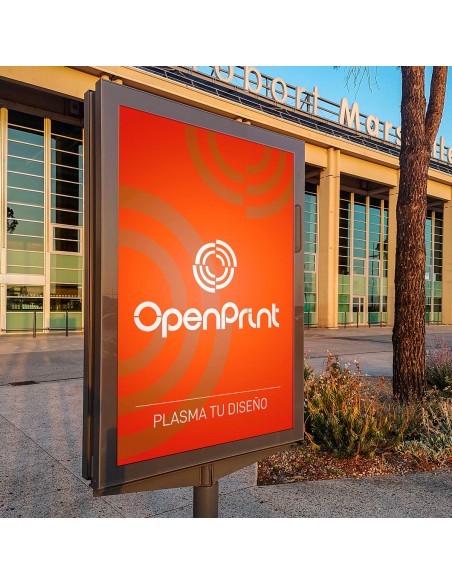 Incredible backlight canvas to make your brand stand out day and night with its application to luminous frames. Large companies already benefit from this canvas that lets the light through, illuminating the printed message on this high-quality support.
Approximate delivery time:
3
working days
When selecting this accessory, a reinforcement is applied to the perimeter of the banner to prevent breakage.
Pole pockets for standard 4 cm tubes will be applied.
Professional File Control
Select YES in Professional File Control so that our team can edit your designs as you prefer.
Printing custom backlit cloth banners
Canvas printing is an essential service for any commercial premises, since they are designed to be installed in visible places. For this reason, it is important that they have an excellent design, to attract the attention of all the people who pass near your business. Backlit fabric prints are one of the best options you can use to grab the attention of any passerby.
OpenPrint is a recognized company of specialists in graphic printing that offers you the option to customize and make your advertising project come true according to your needs.
Our online store offers you a quality service and the best attention in each order. You will be able to develop the necessary advertising to boost your business. In addition to backlit canvases, we carry out screen printing, thermography, sublimation and labeling of your business and lighting.
What is a backlit cloth banner?
A backlit canvas is an advertising poster that can contain graphics and texts, it must be printed and illuminated from behind to highlight the information on it. You can find a variety of backlight canvas printing options, the most popular being canvas and paper.
Backlit Paper: It is a poster designed for short-term backlit displays, such as special food promotions, bus advertising, limited-time promotions, movie movies, among others.
Canvas fabric: ideal for printing permanent advertising posters as an image or brand of your business.
Backlit display fabrics are easy to install because they are lightweight. Additionally, bold colors can be added using a dye-sublimation process.
It is produced on a fabric that is almost invisible when backlit and is ideal for banners that need to be large and seamless. Some examples of this backlit graphic printing include music concert backgrounds and backlit airport banners.
APPLICATIONS
What are the uses of a backlit tarp?
One of the main uses for backlit fabric is that your sign will get a perfect view at any time of the day. Even in wet and cold seasons like winter your ad will always stand out in visibility.
They are ideal to install in nightclubs, your business will be easy to locate among the competition just by creating an excellent image of your brand and capturing it on the canvas.
Identify and create exclusivity in your brand with backlit fabric banners. Investing in this type of format is an excellent marketing strategy to attract potential customers to your business.
They are long-lasting, economical and ecological posters. The use of backlit fabric banners represents an economical option for different businesses that want to advertise. This is due to the low investment cost of printing your advertising canvas and the long useful life of the product. In addition, the energy consumption for the environment of this format is very low compared to other types of illuminated signs.
Dare to advertise and connect with your customers with the printing of the different OpenPrint advertising formats.