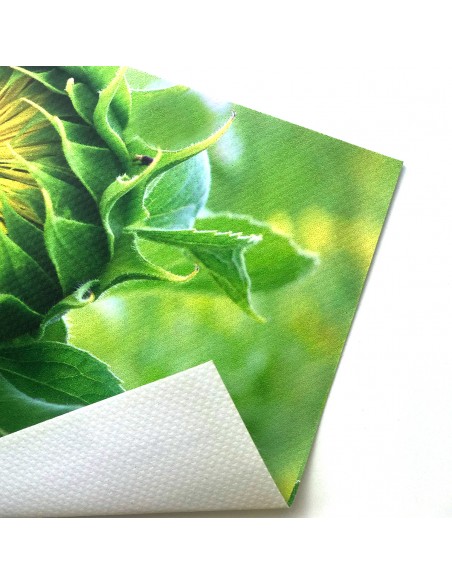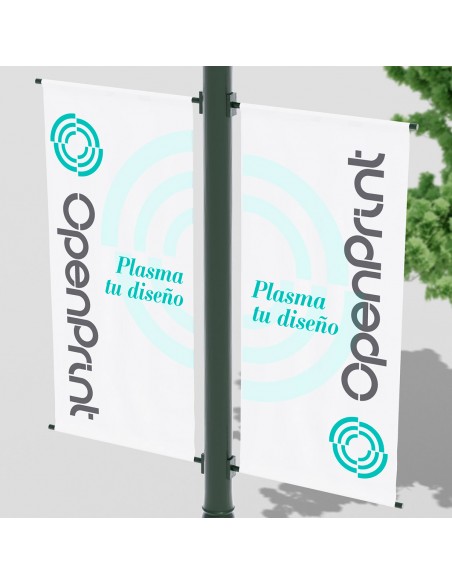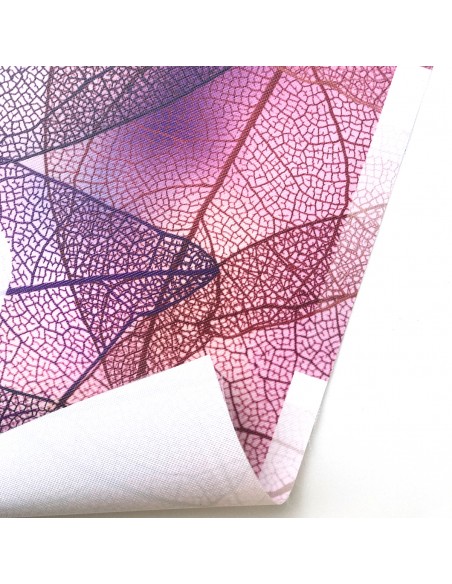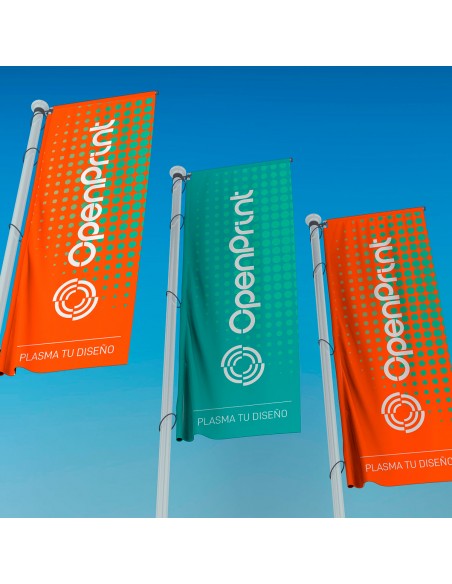 Join the Eco transition into the world of advertising with our eco-friendly PVC-free tarpaulin with sustainable printing. It guarantees a clear and colorful message while promoting the elimination of non-recyclable plastic materials.
Approximate delivery time:
3
working days
When selecting this accessory, a reinforcement is applied to the perimeter of the banner to prevent breakage.
Pole pockets for standard 4 cm tubes will be applied.
Professional File Control
Select YES in Professional File Control so that our team can edit your designs as you prefer.
Custom eco-friendly banners
Today more than ever it is essential to maintain a clear ecological philosophy. And it is important to implement strategies and policies that help mitigate environmental impact. Advertising and banner ads also have to be environmentally friendly, that's why at OpenPrint we offer custom eco-friendly canvas printing.
Since the ecological canvas, as it is also known, is the best solution to advertise your business anywhere; but with the benefit of helping to mitigate the impacts of the environment, in addition to adding a few complementary characteristics that facilitate its use.
What are Eco banners?
Unlike other types of canvas, this one is made with materials that do not harm the environment. Materials that easily degrade and are reusable are used for its manufacture. While, for printing it can be limited to the use of materials that do not produce toxic emissions (VOC, very common in plastic and chemical compounds).
They are also tarps that have protection to resist exposure to environmental compounds (such as UV rays). That is why it is a long-lasting format and can remain for a good amount of time without degrading or breaking.
This type of canvas does not lose its ability to be displayed wherever we want: on top of a business, on security fences, indoors to advertise a brand or sponsor and for any other type of purpose.
In general, they are a perfect solution if you want to have the benefits of large format visual advertising; but, without damaging the planet earth, helping to reduce carbon emissions.
OPTIONS
Customization of eco-friendly banners
Ecological personalized banners are the best alternative if what you want is an advertisement for a micro or medium business, a low-budget advertising campaign or simply to publicize various services.
Some of the peculiarities of ecos custom canvases are that they can be adapted to different dimensions (from 1.60m to 5m), for different needs and projects. And, thanks to its adaptability, it can be adjusted to different colors and designs, without losing brightness and attractiveness.
What is the best option for eco-friendly custom banners?
Now, the best recommendation, if you are looking for advertising solutions in this type of large format canvas, is the innovative Terra Banner 200 option. and why is it so special?
Well, Terra Banner 200 is a type of material or fabric with which canvases with ecological qualities can be produced; but that, it has the same characteristics as the frontlit canvases (those canvases that are usually used in long-term campaigns that are mounted in large supermarkets); although, with the benefit of not using PVC.
To match the quality and durability of the frontlit, recycled polyester is used, as well as a series of durable and resistant ecological materials. A material that, in addition, it is possible to find them available up to 5 meters long; with which, we will not lose visibility for any campaign.
In addition, on this Terra Banner 200 material it is possible to apply all types of inks, including: solvents, eco-solvents, UV and even latex.
ADVANTAGES 
What are the benefits of Eco-type banners?
Main advantages:
They do not present wrinkles. Although ecological materials are used for their manufacture, they do not have any type of wrinkle or irregularity that can spoil the design.
Fully recyclable. These canvases have a certification code (PET) that guarantees that it is a reusable material for other purposes.
Lightness. For easy usability and installation, the Terra Banner 200 is fairly light in weight. With which it would be possible for you to install it yourself (although, for better results, the hiring of experts would be appropriate).
PVC free. Without a doubt, the main benefit of this type of canvas is that it does not use PVC for its manufacture. With which, we are helping the environment and obtaining the desired visual advertising impact.
Type of use or application:
For eco-approved campaigns. It is obvious that now a days society is more committed and informed about environmental policies. And, if you plan to carry out a campaign that requires recyclable material, this type of canvas is what you need.
POS display. Display POS is also possible. Thus, you incentivize your potential buyers to purchase your products and you still have that characteristic of attraction and durability in your promotions.
Banners Similarly, they can be used to make banners. One of the simplest advertising options to use and that can be adjusted to any type of event or promotion.
Stands and decorative walls. The Terra Banner 200 can also be used for decorative walls and stands. The versatility of this material is so great that it has no complications for this use; It is even ideal, if you want to carry out campaigns that change periodically and we do not want to impact the environment.
Hanging signage. Finally, it can be used as a hanging canvas to make signage that allows you to identify a product or organize a fair or exhibition.