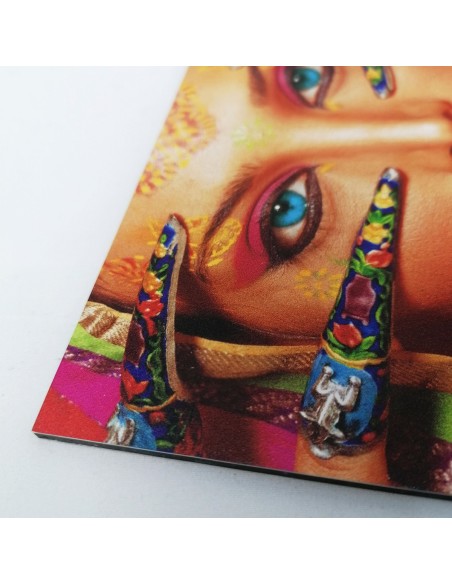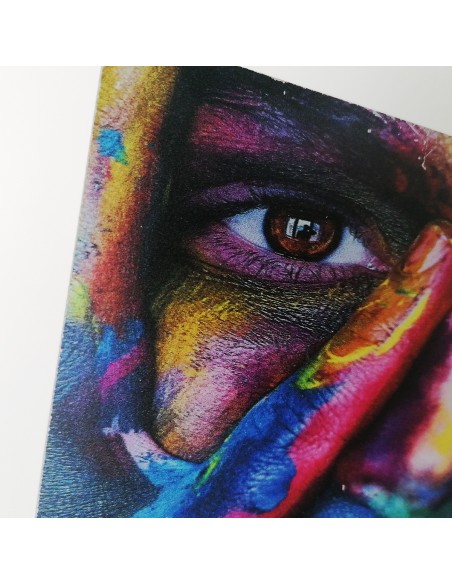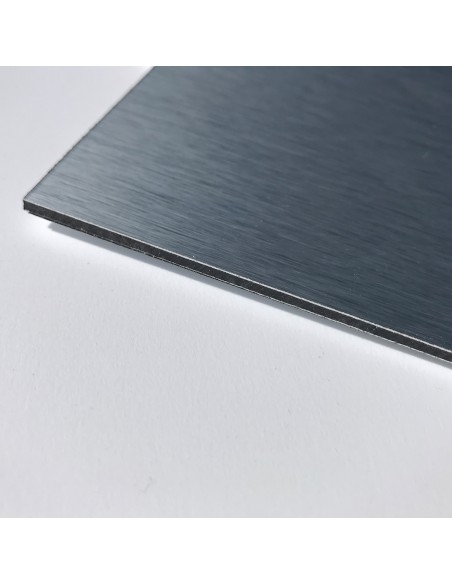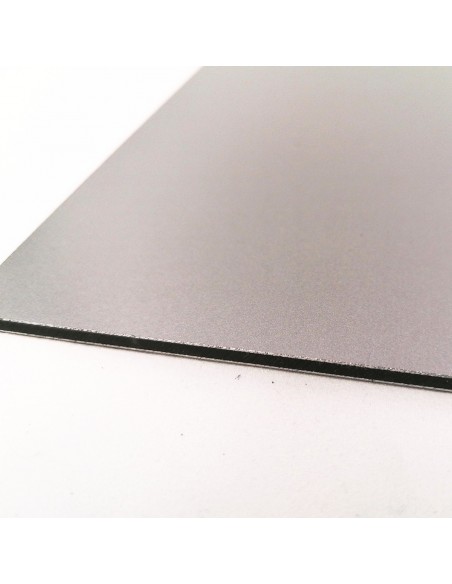 Printing on Dibond aluminum, use it in your company or business for plates, badges, posters, labels ... or even as a decorative element to decorate your home or your events of the year. At OpenPrint we guarantee the best imaginable results from Dibond printing.
Approximate delivery time:
3
working days
Professional File Control
Select YES in Professional File Control so that our team can edit your designs as you prefer.
Aluminum dibond printing service
Do you want your clients or guests to appreciate the quality of your posters as well as that of your products? Printing on Aluminum Dibond is what you are looking for. Aluminum is a high quality and very durable support that will add value to your projects.
Thanks to direct printing on Dibond, you can obtain an infinite number of designs and formats. It is a material that does not deform and can be easily molded, but at the same time it is extremely rigid and flat. It is still a very light material and has an especially high corrosion resistance.
At OpenPrint we manage to guarantee a very high quality-price ratio since we have the latest digital printing technology. Our team has been dedicating itself to this sector for years, that is why we have become a highly qualified printing company to carry out all types of work and to be able to give the most optimal results in the market.
In addition, our large format printing machines guarantee sustainable production as well as the use of certified environmentally friendly inks. There is no better choice than to work with OpenPrint.
Characteristics
How to order online dibond printing in OpenPrint?
You only need to spend a few minutes, with our simple steps you will be able to create your advertising poster of the highest quality at the best price. Choose the ideal measurements and insert your original design. Our employees will be responsible for sending you your order in a matter of days and in the best conditions.
Customize your aluminum Dibond and get the attention of your best customers. Do not wait more! Order it now and become the company with the best advertising in your area.
If you cannot find the format you are looking for, simply contact us and we will make your wishes come true. Call us or send us an email.
Advantages
What are the benefits of dibond aluminum printing?
Dibond is a material formed from two thin sheets of aluminum bonded to a solid polyethylene core. It is about 3mm thick, making it a thin material. On a practical level, using Dibond aluminum has a number of advantages;
It is highly rigid and flat, it does not warp or bend. It is very resistant to shock or damage.
It allows a very easy handling, due to its extreme lightness.
It is resistant to humidity and atmospheric agents, making it perfect for outdoors.
It has a very simple and comfortable maintenance.
Its durability amounts to more than 4 years, even indoors it can be almost eternal.
Its smooth surface achieves a fantastic color result and high resolution in digital printing.
Thanks to all these benefits there are a wide variety of uses or applications to which this material can be given. It is frequently used for signage at the point of sale, as a support for photographic reproductions, outdoor communication, high-end promotional events and many more applications.