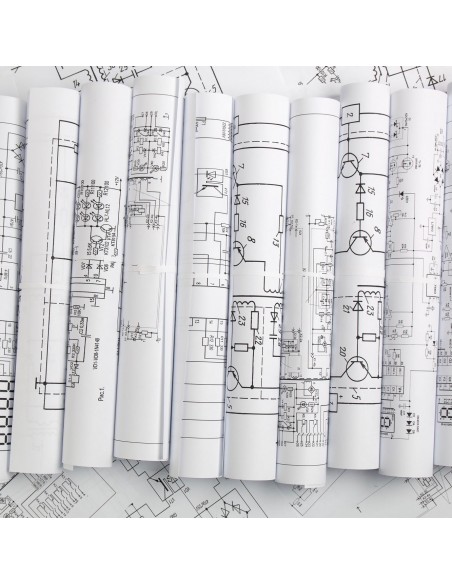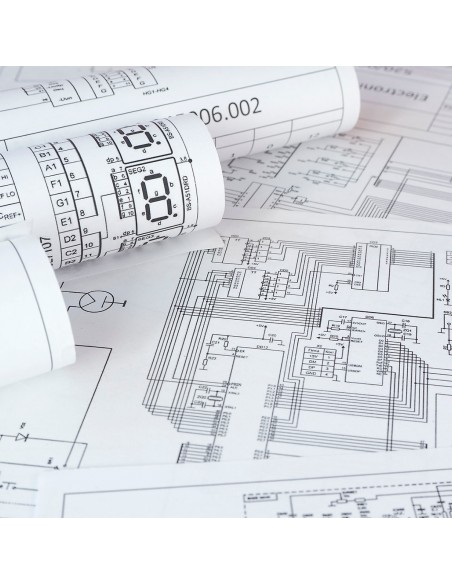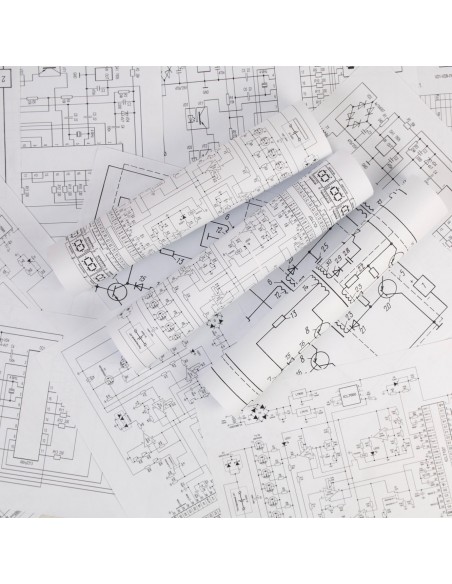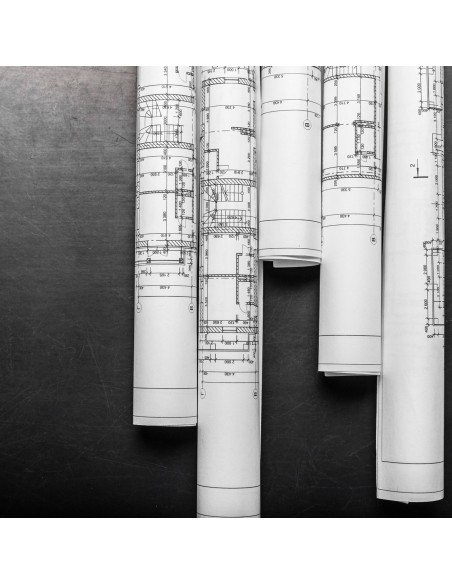 Do you need to print plans for your new project? At OpenPrint we will make your prints with state-of-the-art machines to carry out your proposal in the best possible way. You will have at your disposal a wide variety of sizes, papers and formats for your maps or plans. All the quality you are looking for without errors that may affect the final result.
Printing of personalized Online Plans
OpenPrint is a benchmark in the digital printing sector. Our main objective is to satisfy the needs of our clients, being specialists in printing, vectorized and scanning of plans.
We distinguish ourselves by our efficiency, transparency and competitive prices.
Our map and plan printing service is one of the most demanded due to its high quality and all the possibilities it offers. We provide personalized work, perfectly adapted to all types of sectors and businesses.
We carry out all kinds of printing of plans, as well as enlargements, reductions or high quality copies. In the same way, we will deliver the material to you in different formats, depending on your project.
We have a long experience and our human and technical team has made OpenPrint one of the main printing companies.
You just have to tell us what you need and we will get to work to faithfully comply with your order and with the stipulated delivery time.
Types
¿Qué tipos de planos puedes imprimir en OpenPrint?
Podemos imprimir tus planos en blanco y negro o en color, y escanearlos con alta resolución. Podrás optar por imprimir a una cara a 4 colores y solicitar un corte automatizado al final de la impresión.
Existen una gran variedad de tamaños disponibles que podrás elegir sin ningún problema. Éstas son las medidas de planos o mapas más habituales antes de su plegado: 
Din A1: 841x594 mm
Din A2: 594x420 mm    
Din A3: 420x297 mm
Din B1: 1000x700 mm
Din B2: 700x500 mm
We are used to working for many different companies and projects, and we are looking forward to hearing your proposal. At OpenPrint we will make your prints with the latest generation machines to obtain very professional results, so that you can continue to trust us every time you need it.
Benefits
What are the benefits of online drawing printing?
These types of prints are essential for engineers or architects, although plans or maps are also often used in the world of tourism and can even be edited by town halls, public companies, official bodies or urban planning departments. In fact, at an advertising or commercial level, they can acquire different uses and be delivered in museums and parks, among others.
We fully adapt to your needs, choosing the right paper and format. If you are not sure, our staff will recommend the best option to obtain the professional finish you are looking for.
The benefits of printing maps and plans online are many:
The online printing service stands out for being comfortable, fast and efficient. It will be enough to send us your design and tell us what you expect from this project to get to work.
Our machines allow you to make large prints and you can enlarge images or texts in an extraordinary way.
Our graphic solutions will guarantee you the development of quality plans, without errors that may affect the final result.
If you want your printing of maps or plans to stand out for its sharpness and perfect state of elaboration, OpenPrint puts its equipment at your disposal to obtain excellent results in the printing of all your works.