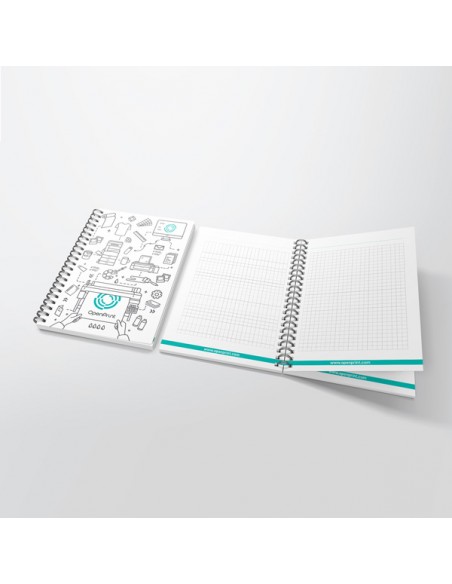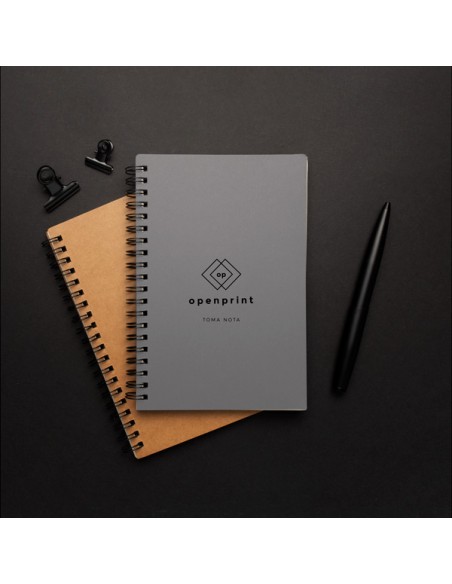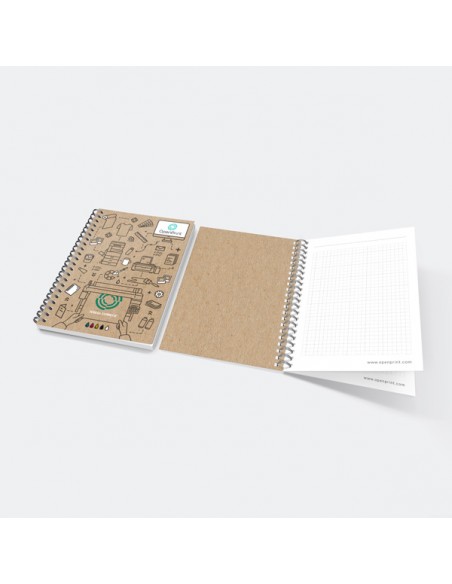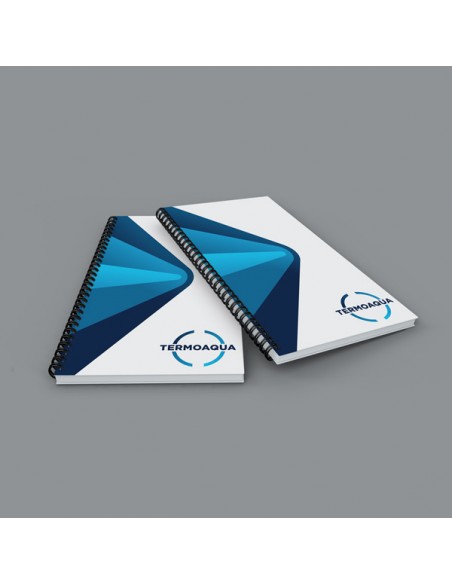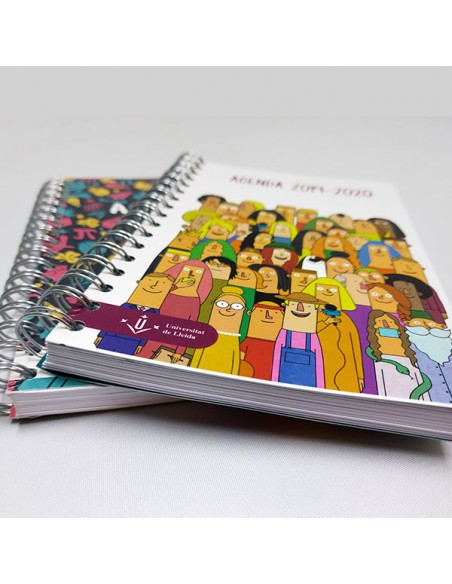 Custom notebooks are a perfect combination between customization and functionality, since, within the world of printing, they are an element capable of being configured in a high degree of personalization, while fulfilling their basic function, taking notes, drawing, etc…
For brands that sell notebooks, it is easy to differentiate simply based on their design, since a simple cover can make us remember a brand name. There are also many brands that print these elements as part of their branding strategy, in such a way that they deliver personalized notebooks with their logo to clients or potential clients to generate a memory of their brand and thus position it in their minds.
Custom notebooks online printing
Printing custom notebooks with Open Print is a simple and very inexpensive process. We put at your disposal a wide variety of options to customize your notebooks as you prefer. With us you can choose the inner paper, the material for the covers and the binding, as well as being able to choose between recycled options with high ecological value, at a very good price and with an unbeatable quality.
Our printing service produces thousands of notebooks every year for recognized brands that trust in our printing, handling and distribution capacity, providing added value to these brands thanks to the transmission of sustainable certificates.
Custom notebooks models
All customized notebooks that you can print with Open Print may have the size you look for, being able to choose between common formats or freely assign its width and height. Here are the types of personalized notebooks that you can configure in our store:
Wiro Notebooks
These wonderful notebooks are the most common and practical since their side ringing allows the inner pages to pass without the need to bend or deform the notebook. In our online printing company you can print your notebooks with rings choosing between muted or glossy papers and also recycled versions, as well as choosing size and finishes.
Perfect bound notebooks
The milled spine notebooks are more elegant and provide greater visual value, but the side gluing forces the sheets to be folded when in use. They are known as notebooks with a square edge that allow the printing of the entire exterior, unlike a wiro notebook.
Recycled Notebook
This type of notebook consists of a recycled paper interior with craft colored covers (similar to cardboard) that can have both types of binding while maintaining a sustainable high grade feel.
Available formats to customize notebooks
In addition to being able to choose a free printing format by entering the width and height you want, we propose the following formats:
A5 size - 14.8x 21 cm
A4 size - 21x29,7cm
A3 size - 29,7x42 cm
Size A6 - 10.5x14.8 cm
Paper types for notebook printing
Offset paper
Plain paper with a white appearance weighing 90 grams
Nautilus Recycled Paper
100% recycled paper with a more yellowish hue of 90 grams.
For the cover:
Matte coated paper
Quality paper that prevents glare from lighting - Weight 200 grams
Glossy coated paper
Glossy paper that brightens the printing colors - Weight 200 grams
Cardboard Craft
Brown paper and robustness that gives a feeling of recycled cardboard - Weight 400 grams
Why choose the online notebook printing service with Open Print?
Printing notebooks and notebooks with Open Print means trusting a leading company in digital printing with years of experience serving leading brands. In addition, all our productions are certified with the FSC logo for responsible forest stewardship, so that this added value is transmitted to your brand when you work with us.
In addition, we offer a series of advantages that differentiate us from our competitors:
We use sustainable machinery and inks that eliminate polluting agents.
We make our productions ourselves, taking care of every detail.
We advise our clients to achieve the desired result.
We offer free shipping to the entire peninsula with no minimum order.
We are innovative in the incorporation of new ecological materials.
OTHER PRODUCTS THAT MAY INTEREST YOU
If you have shown interest in our personalized notebooks, you may also be interested in our book printing service.