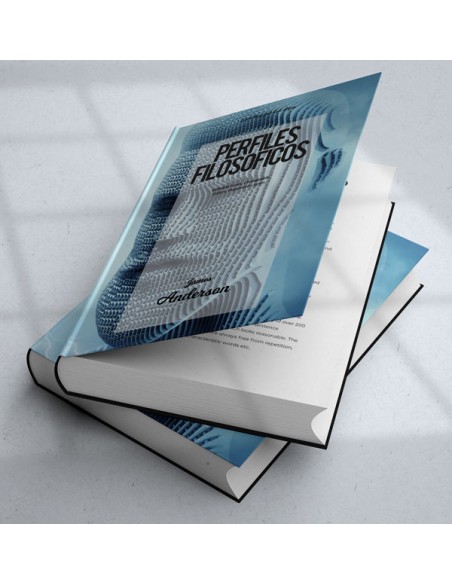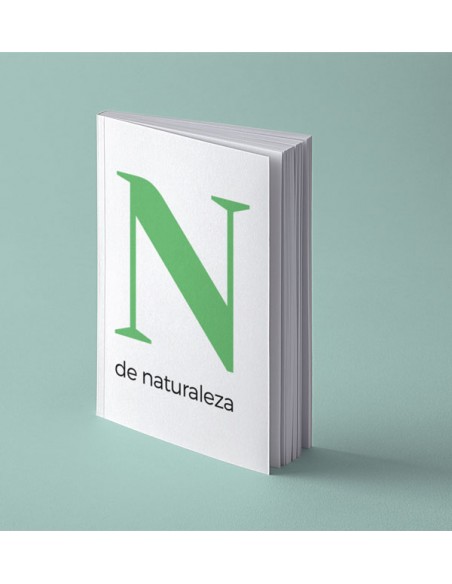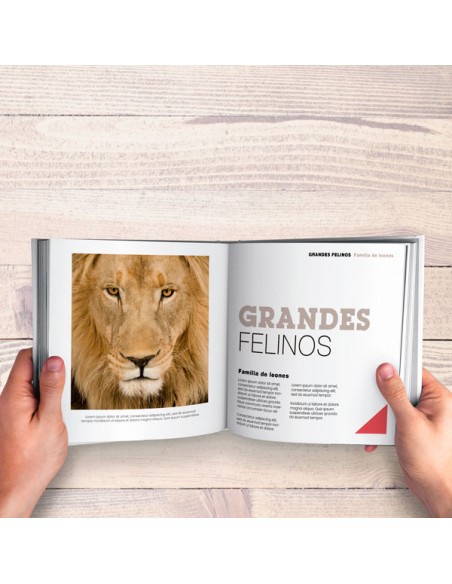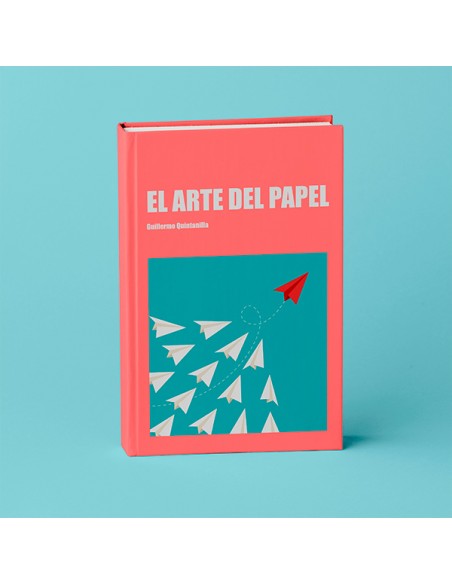 If you want to print books quickly and easily, count on Open Print. We offer you the best qualities on the market, at the best price. We have three types of papers to choose from with different weights, according to your needs. Select one of the measures that we recommend or freely create your personalized measure. Our personalized books are made with milled binding, one of the most economical but effective.
Online book printing services
Printing books online has never been easier! Our book printing services offer you the best technologies with the best budgets. We want to make the whole process as comfortable and simple as possible. With a few simple steps you will have in your hands the book that you have wanted so much. Choose from the various options of papers, formats and weights to get exactly what you are looking for.
You have the possibility of printing in large runs, to reduce costs, but there is also the option of printing a single unit. At Open Print we are here to help you. Our years of experience in book printing will provide you with excellent finishes that will make your project a success. These books are perfect for all types of work, such as biographies, theses, children's stories, essays and much more.
Types of book paper
Our book printing services are characterized by offering a lot of freedom to the consumer in terms of personalization options. That is why we have three types of paper, each with different characteristics, to ensure that you can make exactly the book you were looking for.
Matte coated paper
This type of paper is characterized by being created by the union of one or more layers, which give it certain qualities. The characteristic that differentiates it from traditional paper is that it has a much smoother surface, which makes it easier to print and define details. It has a grammage of 115 gr.
Offset paper
This type of paper is the most traditional and well-known, used in any office, home or company to print, write ... It is an uncoated paper that has a high number of pores that facilitate the absorption of ink, so get a high-quality print. It has a grammage of 90 gr.
Nautilus recycled paper
Nautilus Classic is a recycled offset paper. It provides a flawless print job and is ideal for jobs that want to support the sustainability of our planet. All the benefits of a green product without compromising print quality. It has a grammage of 90 gr.
Cover
As for the book cover, we offer 300 gr coated paper with two finish options, matte and gloss. The gloss coated paper has the same characteristics as the previous one but with a glossy finish that gives your designs a more striking appearance. Both types of paper are of high quality, choose the one you like best.
Weights available for book printing
Depending on the type of paper chosen, your personalized book will have a choice of weight or another. All the options ensure great durability and resistance so that the product is not damaged over time or with prolonged use. These are the different options:
Nautilus 90 gr

Offset 90 gr.

Matt or gloss coated 115 gr.
Available formats for book printing
As specialists in book printing, we have selected for you a series of measures or formats that are usually the most recommended by industry experts. If you cannot find your desired size among the different available options, we have also enabled the custom free measure option. These are the formats offered:
A5 Size
17x24 cm Size
A4 Size
A4 horizontal Size
Types of binding
In this case, from Open Print we decided to make the books only with milled binding, since we think that it is the most efficient and economical technique to bind books without sacrificing the quality and resistance of the product. This type of binding is also known as rustic or American-glued binding.
Why choose the online book printing service?
At OpenPrint we manage to guarantee the best results thanks to the use of the most modern and innovative printing techniques on the market. We solve your problems in the fastest and most efficient way possible.
Choose your trusted digital printing company and achieve your goals. We adapt to each situation to create an optimal consumer experience. There is no better quality than what our experienced technicians offer in the industry.
You can not find what you're looking for? Get in touch with us and together we will be able to create your project to perfection. Don't be left with the desire, choose OpenPrint!